Homemade Mother's Day Gifts: 10 Fun, Easy DIY Projects To Show Her You Care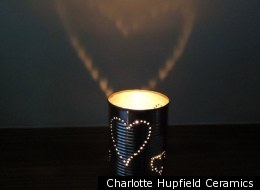 Dilemma: This Mother's Day, you want to show your awesome mom -- who tirelessly drives you to school and puts up with your loud music-listening and texting under the dinner table -- how much you care, but you're totally strapped for cash. Solution: Make her a fun, affordable and totally unique home decor gift using one these clever and crafty DIY projects.
We enlisted the help of our friends over at Stylelist Home for some great giftspiration. Not only are they one-of-a-kind (and more thoughtful because you took the time to make them!), but they're beautiful home items that rival the overpriced goods at Pottery Barn or Anthropologie. Here are our 10 favorite DIY projects for Mother's Day -- see which one best fits your mom's taste and craft away!