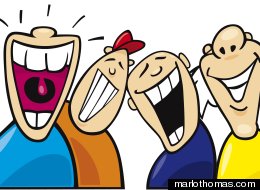 A husband rushes in the front door of his home, screaming out to his wife.
"I won the lottery! I won the lottery! Start packing!" he says.
"What should I pack?" his wife responds excitedly. "Summer clothes? Winter clothes?"
"Everything!" says the husband. "I want you out by 6 o'clock!"
Add Marlo On Facebook:
Follow Marlo on Twitter:
Weekly Newsletter

Sign up to receive my email newsletter each week - It will keep you up-to-date on upcoming articles, Mondays with Marlo guests, videos, and more!

Sign up here