"A Look Back" is a daily column that highlights a moment from fashion's fabulous past. Today's pick is of Winona Ryder in 1991. At the time, the actress had already received critical acclaim for her role as the alienated outsider in the cult hit "Heathers" as well as Tim Burton's "Beetlejuice" and "Edward Scissorhands" with her then-boyfriend Johnny Depp. (And, don't forget, snagging Mr. Depp was a feat in of itself.) Isn't Winona the epitome of effortless '90s cool?
In related news, did you know that because of her short hairstyle, Winona was often mistaken for a boy back in middle school?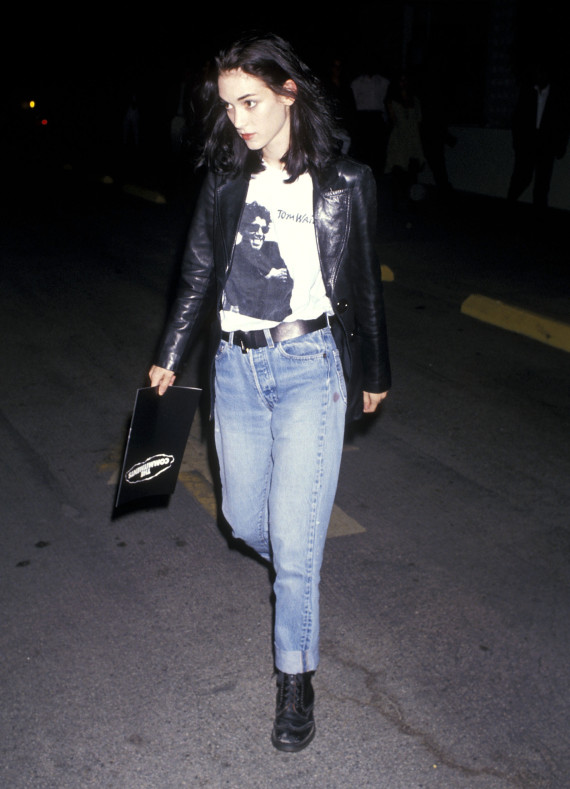 Getty Images
Shop the look and check out more from our A Look Back archives: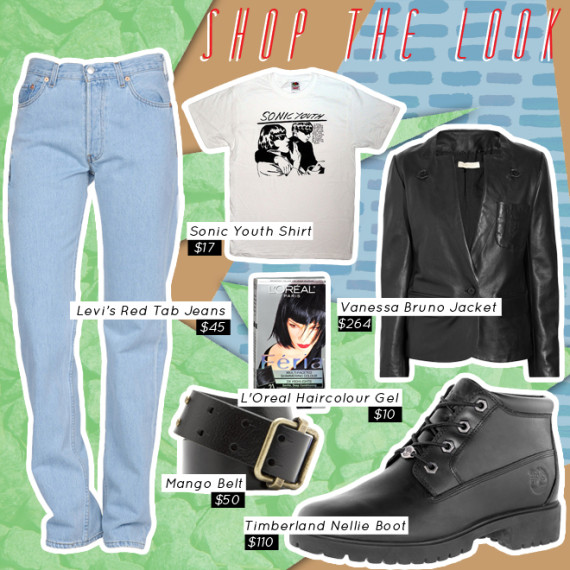 Levi's Red Tab Jeans, Sonic Youth Shirt, Vanessa Bruno Jacket, L'Oreal Haircolour Gel, Mango Belt, Timberland Nellie Boot
PHOTO GALLERIES
A Look Back
Want more? Be sure to check out Stylelist on Twitter, Facebook and Pinterest.