UPDATE: The Shuttle landed at JFK around 11:18 am EST.
The Space Shuttle Enterprise began its final flight at 9:39 EST this morning and landed at JFK airport around 11:18, after passing over New York City.
Enterprise, which was carried on the back of a modified 747, will soon be displayed in a permanent exhibition at the Intrepid Sea, Air and Space Museum on Manhattan's West Side. See live updates of the historic flight below.
04/27/2012 12:20 PM EDT
Photos From AOL/Huffington Post Photographers
04/27/2012 12:05 PM EDT
A View From NASA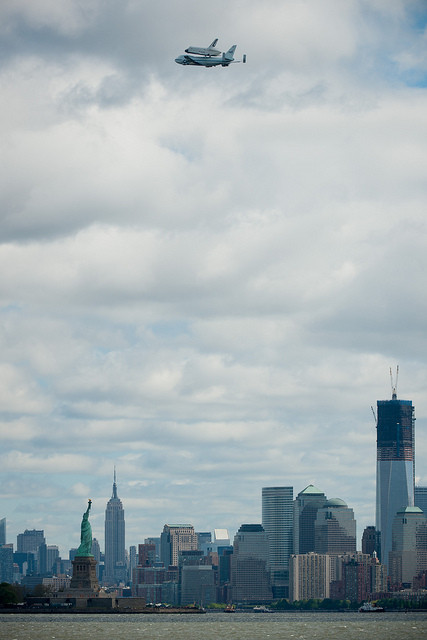 SUBSCRIBE AND FOLLOW
Get top stories and blog posts emailed to me each day. Newsletters may offer personalized content or advertisements.
Learn more