Lilla Crawford To Play 'Annie' On Broadway, But Who Played Her Best? (POLL)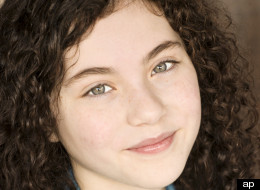 NEW YORK — Broadway's newest Annie is an 11-year-old from Los Angeles with long black curly hair who is already a Broadway veteran.
Lilla Crawford was unveiled Friday as the girl slated to play the title role in a fall revival of the Tony Award-winning musical "Annie."
Says Crawford: "It's going to be so fun."
She made her Broadway debut last year playing Debbie in the closing cast of "Billy Elliot."
Crawford, who has been in a community theater production of "Annie," beat out over 5,000 other little girls to play Annie during a coast-to-coast search that spanned nine months.
Says her mother, AnneMerie Donoghue: "I'm incredibly proud of her."