DJ ERIC "RICO" REED: 1023 KJLH Compton, Los Angeles. A special edition of Front Page and we're talking about what's going on right now – the aftermath of the King trial verdict and I'm just, excuse me, I'm just caught up in the emotion there's so much stuff going on right outside the window.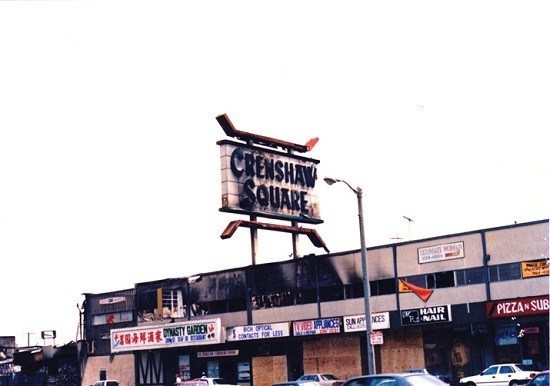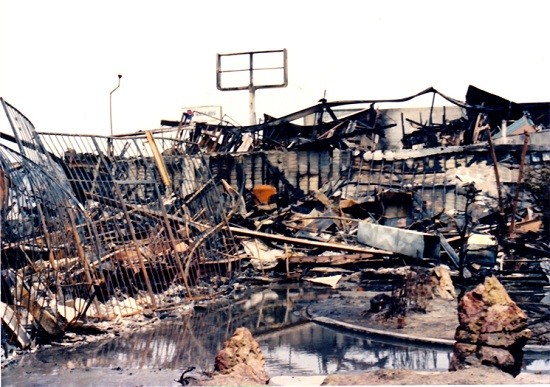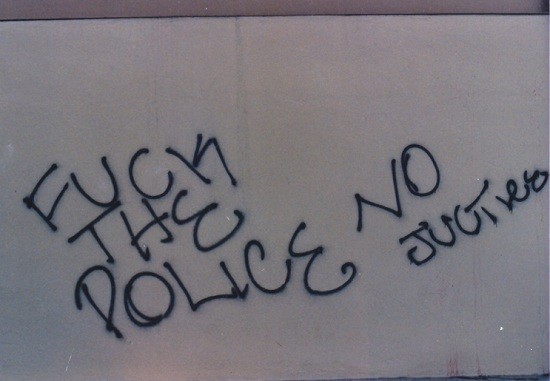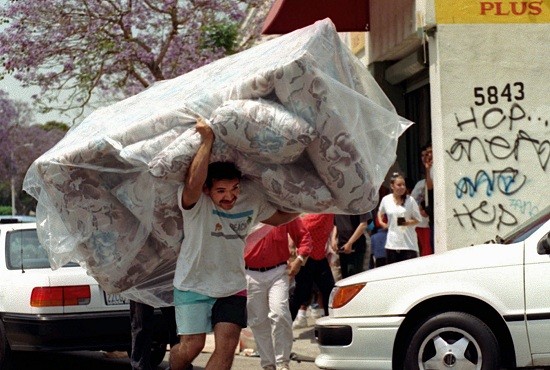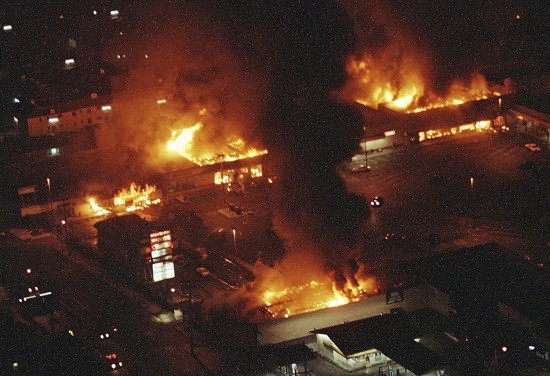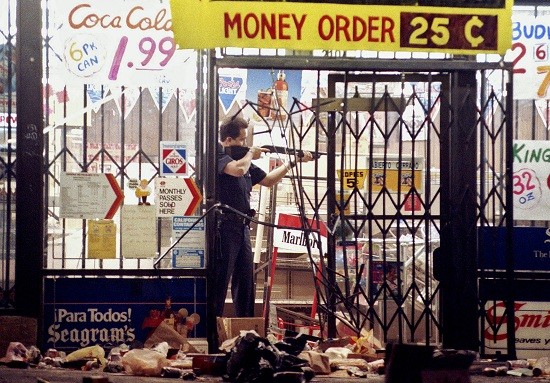 And you know what really hurt? What really hurt me the most was that people -- I don't know, I'm not assuming -- but I knew they were affiliated with World On Wheels, and they themselves ... they had walkie-talkies on, trying to protect World On Wheels and the bowling alley, but they themselves were in the Boys Market, stealing stuff, and putting it in the basement. And I'm over here, screaming, 'Yo, what are you guys doing?' They should be setting sort of an example themselves. And they were stealing and putting it in their basement.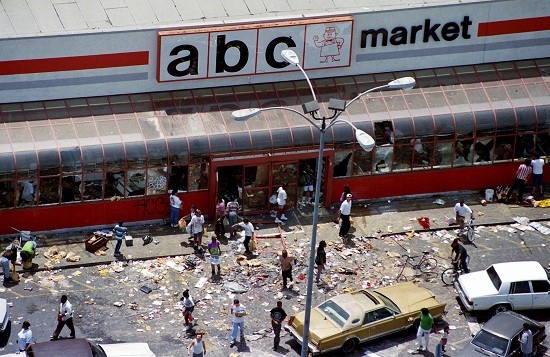 SUBSCRIBE AND FOLLOW
Get top stories and blog posts emailed to me each day. Newsletters may offer personalized content or advertisements.
Learn more