Wisconsin Recall: Kathleen Falk, Tom Barrett Face Off In Contest To Replace Scott Walker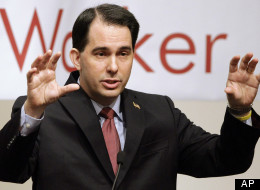 The two main Democrats vying to represent their party in Wisconsin's June 5 recall election share a dubious distinction. Tom Barrett and Kathleen Falk have both previously run in statewide general elections – and they both lost.
Barrett, the Milwaukee mayor who currently leads the Democratic race, was defeated by 52 to 47 percent in the 2010 gubernatorial race by Scott Walker, the target of the recall effort, while Falk fell about 9,000 votes short – a margin of less than 0.5 percent – when she ran as her party's candidate for attorney general in 2006.