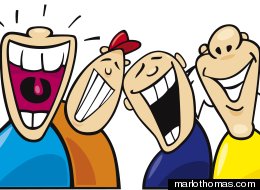 A man boards a plane and sits next to a woman wearing the largest, most stunning diamond he's ever seen. He asks her about
it.
"This is the Klopman Diamond," the woman tells him. "It's beautiful, but there's a terrible curse that goes with it."
"Really?" says the fascinated man. "What's the curse?"
The woman replies, "Mr. Klopman."
Add Marlo On Facebook:
Follow Marlo on Twitter:
Weekly Newsletter

Sign up to receive my email newsletter each week - It will keep you up-to-date on upcoming articles, Mondays with Marlo guests, videos, and more!

Sign up here