Joseph Gordon-Levitt And Julianne Moore: Why Are They Hanging Out Together?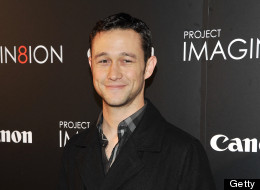 The brand-new "Dark Knight Rises" trailer obviously isn't the only place one can catch a glimpse of Joseph Gordon-Levitt.
There's also the streets of New York City, where the actor was spotted yesterday strolling with none other than...Julianne Moore!