Shakira Releases New Music Video 'Addicted To You:' A Look Back At Her 5 Hottest Videos (VIDEO)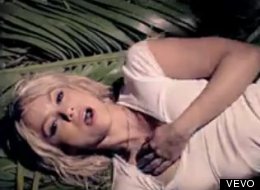 Earlier today, Shakira released her new music video for her single "Addicted To You" and it's hot, hot, hot!
The steamy video, which we're already addicted to (pun intended), shows Shaki hanging out in bed surrounded by candles, in a bathtub and shaking her hips to Latin rhythms. (Watch the steamy video above!).
But this isn't the first time Shakira has released a sexy video. Here are our picks for Shakira's 5 sexiest videos of all time: