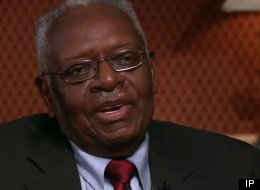 A new project at American University is celebrating some of the milestones of investigative journalism.
The project, called "Investigating Power," was launched by Charles Lewis, a professor at the university and a founder of the Center for Public Integrity. Lewis and his team created a website, where 26 journalists — ranging from famous icons like Dana Priest and Seymour Hersh to lesser-known reporters like Murrey Marder, who helped expose Joseph McCarthy in the 1950s — are profiled. Most of them sat down with Lewis and talked about their careers. The site also features interactive timelines and other historical material.
In a post for the Columbia Journalism Review, Lewis explained his thinking behind the site:
Back in 2005, I began reporting for a book of journalism history—on the origins and trajectory of public relations and propaganda, the deadliest deceptions by government and companies, and the truth-telling capacity of journalists and their news organizations over the past century.

And that last curiosity led me to explore national "moments of truth" in contemporary US history—moments in which news organizations, through their deep reporting, exposed egregious abuses of power and shaped history. The idea was to look to the past to inform and to inspire the future.
Below, see a few of the interviews Lewis conducted for the project.
The man who exposed the My Lai massacre and the torture at Abu Ghraib.

Newsom, a pioneering black journalist, spoke to Lewis about his experiences covering the Civil Rights movement.

Priest helped expose the Bush administration's so-called "black sites" and the mistreatment of veterans at Walter Reed Hospital.

Baquet spoke to Lewis about his clashes with corporate managers while editing the Los Angeles Times.

Thomas gained a reputation for fearlessness over her decades-long White House reporting.