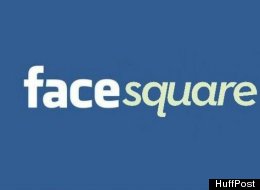 Social media mashups -- the combination of two independent social networks -- into one are all the rage right now. We recently profiled Pinstagram, the hip combination of Pinterest and Instagram, and decided it was pretty cool. We've also seen several other portmanteau-cial networks spring up in the past: Pornstagram, Linstapaper, FaceSpace, and others.
With those, uh, variously successful social network mashups in mind, we thought we'd turn our attention to some combinations we never want to see. So don't go getting any ideas, Internet people:
11 Terrible Ideas For Social Network Mashups
Prove to your crush that you love them more than anyone else by checking into his or her Facebook profile over and over and over...

Filtered photos of your curriculum vitae.

Alternate every other bird you fling with a friend in the slowest iPhone game of all time.

For just $7.99 per month, you can read all the CNET reviews you want. For an additional $7.99, CNET will print them out and mail them to your house.

Paid access to Google's struggling social network, except you still have to watch commercials every 15 minutes, even though you're paying.

(Note: There will be no joke here as The Huffington Post is a subsidiary of AOL, who we love very much).

This mashup of Pandora and Instagram lets you know that if you like this heavily-filtered photo of a puppy wearing sunglasses, you will also probably like this other heavily-filtered photo of a puppy wearing sunglasses.

A message is sent to your iPhone any time you are near a delicious restaurant, until you are too fat to actually move anymore, at which point the app uninstalls itself.

Check into your own bank account whenever you're making a deposit or withdrawal. Hopefully you're the mayor!

Just like Spotify, except all the music is recorded in a garage by a bunch of 16-year-olds from Idaho and never stops playing even if you eventually find the pause button.

Using a proprietary algorithm, Huffington Post commenters are matched up for dates with one another based on political views, love for Michelle Obama, and percentage of sentences written in all capital letters.