MSNBC used the wrong graphic for footage of French president Nicolas Sarkozy on Monday, airing a chyron that read "Prostitute Speaks."
The network made the flub one day after Sarkozy lost the presidential election to Socialist candidate François Hollande.
The misplaced graphic was presumably for a story about the woman at the center of the Secret Service prostitution scandal in Colombia.
The network apologized for the mistake on Monday. A spokesperson said, "MSNBC regrets the error and we apologize to President Sarkozy and our viewers."
PHOTO (via The Huffington Post's Jason Linkins):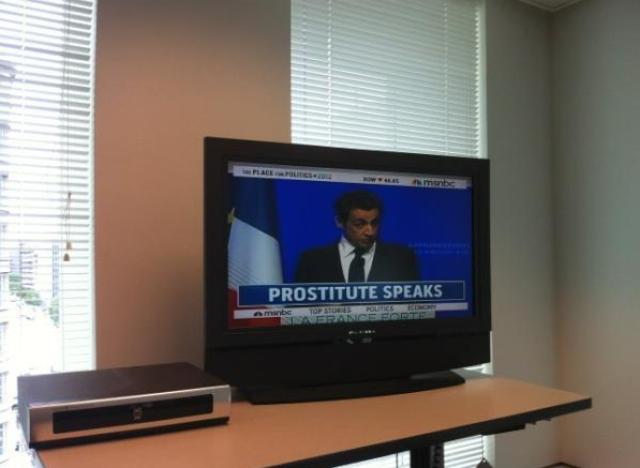 RELATED ON HUFFPOST:
Biggest media gaffes 2011
PHOTO GALLERIES
Media Gaffes Of 2011