With Summer fast approaching, it makes sense that a newspaper would want to print a feature on finding that perfect bikini, but the Pittsburgh Tribune-Review didn't plan on what the word "suit" would look like with a watery reflection effect. (Hint: something poop-related.)
Was it intentional? We don't think so.
Let's just hope no one took their advice.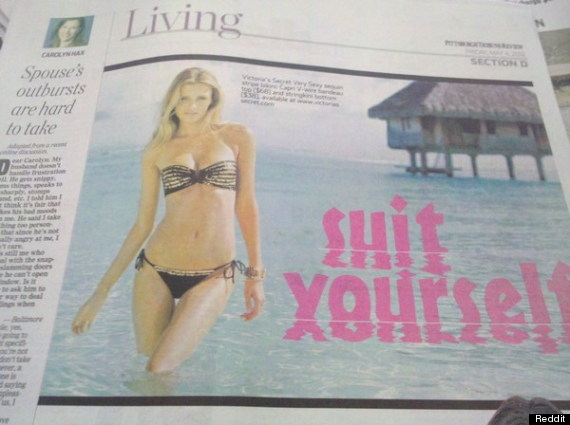 SUBSCRIBE AND FOLLOW
Get top stories and blog posts emailed to me each day. Newsletters may offer personalized content or advertisements.
Learn more