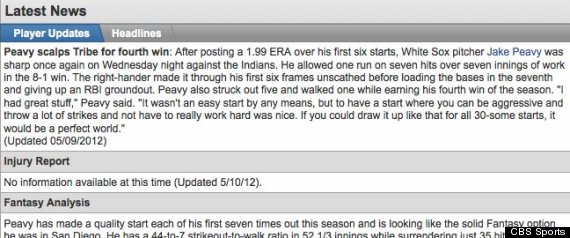 A charter member of the American League, the Cleveland organization has come under fire about the team's name before, including this year before the 2012 season home opener and when the Indians visited Oakland in late April. As fans walked into Progressive Field for the first home game of the season, a small group of protesters stood outside with signs that read "Stop Teaching Your Children Racism." Proponents of a name change believe that the team's name and mascot (Chief Wahoo) are offensive. Those folks likely wouldn't enjoy the phrasing of this CBS fantasy notice.
Back in February while Linsanity was sweeping the nation, ESPN promoted an article about a Knicks loss to the Hornets on its mobile platforms with the headline "Chink In The Armor."
UPDATE: CBS Sports changed the title of the latest update on Peavy's player profile page to "Peavy takes Tribe to fourth win."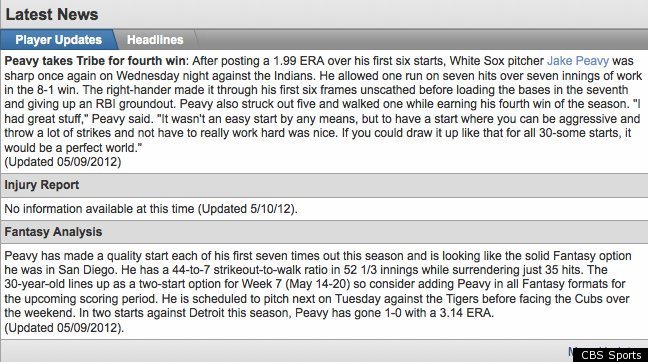 SUBSCRIBE AND FOLLOW
Get top stories and blog posts emailed to me each day. Newsletters may offer personalized content or advertisements.
Learn more