TIME's most recent cover -- if you haven't seen it, where have you been? -- probably takes the cake as far as provocative parenting imagery is concerned.
And while the cover of The New Yorker's May 7th issue, drawn by Chris Ware, might not be quite as controversial, it gets to the heart of a different issue that preoccupies many 21st-century parents: the evolution of traditional gender roles.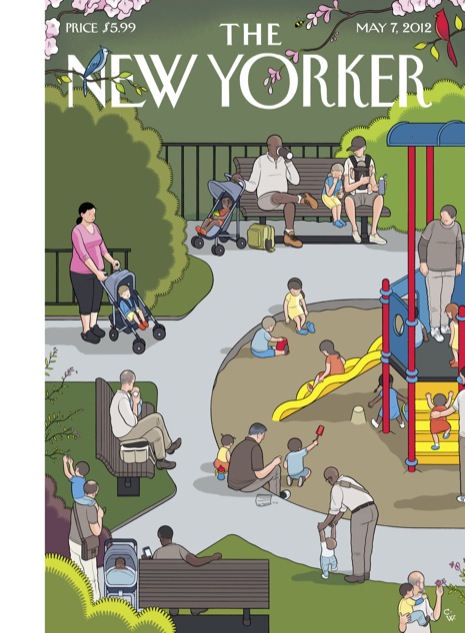 If you could use the cover of The New Yorker to send one message about modern parenting, what would it be? That's essentially what the Blown Covers blog asked readers recently. The blog -- where New Yorker art editor Françoise Mouly and Nadja Spiegelman collect and judge themed cover concepts from readers each week -- was soon teeming with user-generated ideas. The slideshow below has some of our favorites; click over to Blown Covers for more than 70 more.
The Blown Covers blog is based on Françoise Mouly's book of the same name, published in April.
(h/t The Awl)
PHOTO GALLERY
BEFORE YOU GO
Blown Covers for Mother's Day
PHOTO GALLERY
Blown Covers for Mother's Day