It pays to be rich. Literally.
Since Bill Clinton's first term, taxes have fallen the most for the wealthiest Americans. Federal tax rates plunged 9.4 percent between 1995 and 2007 for the top 0.01 percent of households, according to the Economic Policy Institute.
In comparison, tax rates for the top 1 percent fell 6.6 percent, and tax rates for most Americans -- households between the 20th percentile and 99th percentile in income -- fell just 2.9 percent.
Check out how tax rates have plunged for the rich in this graphic from the Economic Policy Institute here: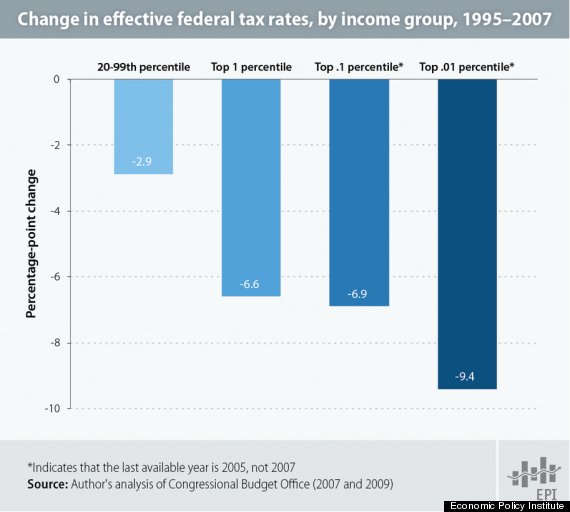 SUBSCRIBE AND FOLLOW
Get top stories and blog posts emailed to me each day. Newsletters may offer personalized content or advertisements.
Learn more