James Carville, Mary Matalin Shill For Maker's Mark In New Ad (VIDEO)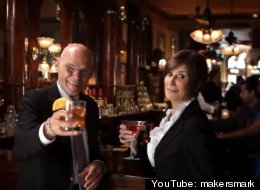 Much has been written about the opposites-attract romance of James Carville, a Democratic commentator and strategist, and Mary Matalin, his wife and Republican strategist. Well, there's finally something they can both agree on: Maker's Mark.
In the below clip, Carville and Matalin are both members of the same party for once. The cocktail party, that is. Whisky, apparently, is the key to make everyone get along.
WATCH: