Socially constructed gender roles can pretty much sum up the late 1940s. Need proof? Look no further than the"PsychoQuiz" from 1948.
The quiz, which wasfirst posted by FullTable.com, poses six blatantly stereotypical questions that are almost painful to read, never mind complete.
Take the quiz below and tell us what you think.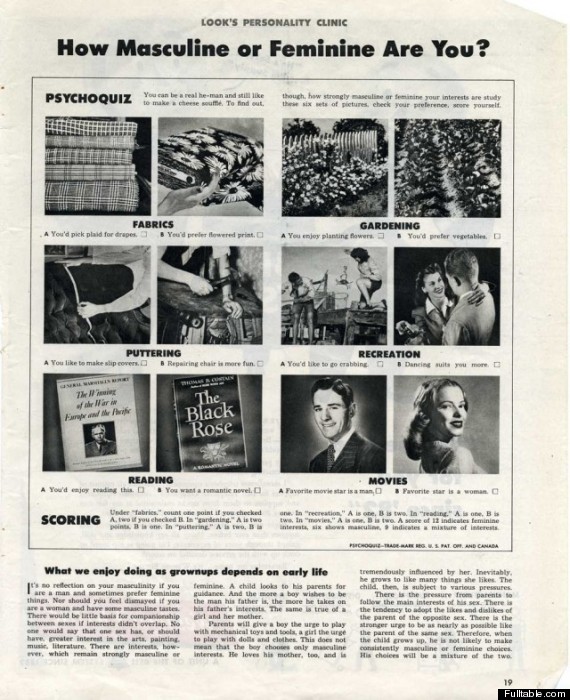 SUBSCRIBE AND FOLLOW
Get top stories and blog posts emailed to me each day. Newsletters may offer personalized content or advertisements.
Learn more