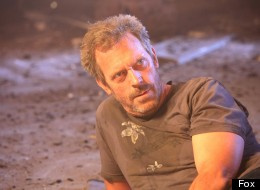 All curmudgeonly doctors must say goodbye sometime, "House" is no exception.
The Fox medical drama is coming to an end after eight years and things at Princeton-Plainsboro will never be the same.
Hugh Laurie wouldn't confirm or deny the rumors that he dies in the finale when he stopped by "The Tonight Show with Jay Leno." "Speculation is good," he said. "Uncertainty is good."
Check out the three previews below.