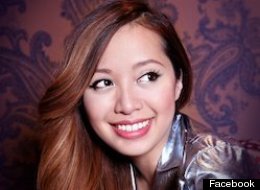 YouTube celebrates its seventh birthday today, and in the seven years it's been around, the video-sharing site YouTube has enabled everyone from budding fashionistas to undiscovered singing talents achieve their dreams.
Pop sensation Justin Bieber, for example, was discovered on YouTube by R&B singer Usher; he's since become a break-out star and his "Baby" music video is currently the most viewed video on YouTube of all time. And YouTube users Anthonly Padilla and Ian Hecox created a whole website, Smosh.com, and YouTube show out of their comedic channel, which they created as teens back in 2005.
But forget about the guys, there are a whole lot of women who've struck it big on YouTube, too. From Megan Nicole, a young and talented singer who's currently on tour in Europe, to Michelle Phan, founder and CEO of her own company, FAWN, Inc., these seven young women have used YouTube to their advantage to become the strong, successful females they are today.
Flip through the slideshow below to check out the top seven women on YouTube with the most subscribers (note: The list includes only independently run channels, which is why you won't see Rihanna's VEVO channel -- 2.25 million subscribers strong -- on the list). Who are your favorite YouTube users to follow? Let us know in the comments below.
Most Popular Women On YouTube
Rochester, New York, native Jenna Mourey, a.k.a. Jenna Marbles, is 25 years old and has two advanced degrees in sports psychology and counseling. Since joining YouTube in February 2010, Mourey has garnered more than 3 million subscribers and over 526 million views on her channel.

After being turned down for a job at a local makeup counter at 19, the now 25-year-old Michelle Phan began posting makeup tutorials on her YouTube channel. After six years of using the service, Phan has gained nearly 2 million subscribers, more than 578 million views and is now the CEO of her own company, FAWN (The For All Women Network).

In just 3 years, the 17-year-old Christina Grimmie became a bonafide YouTube star. Her well-sung covers of popular hits like Katy Perry's "E.T." and Nelly's "Just A Dream" have attracted more than 1.5 million subscribers and over 291 million views on her channel.

YouTube user iJustine, known in real life as Justine Ezarik, is 28 years old and originally from Pittsburgh. Aside from making a few guest appearances on shows like Law & Order SVU, Ezarik stars in thousands of her own videos on five separate YouTube channels. Her main YouTube account has more than 1.2 million subscribers and over 248 million views.

The Belfast, Ireland-based Lindi Tsang joined YouTube back in 2007 and has since collected over 1 million subscribers and more than 217 million views on her beauty and fashion-focused YouTube channel.

At 28 years old, VenetianPrincess, better known as Jodie Rivera, is a classically trained opera singer. The variety of music, comedy and parody videos she features on her YouTube channel, which currently has over 961,000 subscribers and more than 376 million views, have helped her snag television appearances and video production gigs for such TV networks as ABC, MTV and Universal.

Megan Nicole is another young YouTube star who is currently touring with pop rock band Boyce Avenue. Her channel, which features her covers of songs like Bruno Mars's "The Lazy Song," currently has more than 884,000 subscribers and around 209 million views.