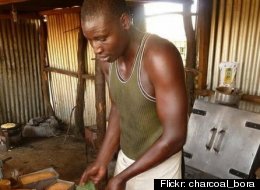 Last week, eBay founder Pierre Omidyar's Omidyar Network hosted its annual investees conference in Silicon Valley.
Known as the Omidyar Network Executive Forum, it's a three-day event that brings together social impact companies that Omidyar has invested in. From well-known non-profits like the Ashoka foundation to lesser-known ones like Ushahidi, these organizations all have one thing in common: They're changing society for the better.
The conference seeks to create a common platform for these companies. In a tough economic climate, many social impact organizations face similar problems: How to engage the media better? How to attract top talent? How to leverage social networks? The Omidyar Executive Forum aims to provide answers to these questions and create networks between like-minded companies.
At the end of the event, the Omidyar Network Award is presented to organizations that have created lasting partnerships and utilized their networks.
Here's a slideshow of the game-changing companies that were nominated this year:
Omidyar Network - Company Honorees
The Omidyar Network nominated these three companies together not only as a result of their close collaboration, but also because all of them have taken a revolutionary idea--that individual donors giving small amounts of money over the internet can make a huge difference--and respectively applied it to the fields of public school funding, international aid projects and micro-finance.

In a sense, nothing in a country can function effectively if corruption pervades every aspect of its government. That's where Global Integrity comes in. The Washington, D.C.-based non-profit employs teams of on-the-ground investigators to track corruption and graft in nations around the world.

Living Goods bills itself as the "Avon of pro-poor products." Its worldwide network of independent, small-businesspeople earn their livings selling socially beneficial items ranging from life-saving medicines to essential household products.

At the outset of the modern tech revolution, it looked as if the digital divide would be too insurmountable to ever bridge. But, as mobile devices have increasingly penetrated the developing world, that gap has started to close and, if the Praekelt Foundation has anything to say about it, will eventually disappear competency. The Foundation works to use cell phone technology to make online communication available for everyone.

There are 2.5 billion people across the globe who lack the technology to access the formal economy. Rev Worldwide works to rectify this situation with innovative payment solutions for traditionally undeserved committees like mobile banking, prepaid cards and reload networks.

The United States government can often be as opaque as any organization in existence. As its name implies, the Sunlight Foundation shines a light on Washington's dirty dealings by putting a cornucopia of government data online. Boing Boing once praised the group as, "ripping open the doors to Congress with Web 2.0."

Started in Kenya as a way to keep track of political violence following the disputed 2007 election, Ushahidi has grown into an indispensable crowd-sourced hotspot for tracking everything from anti-immigrant violence in South Africa to Russian wildfires.