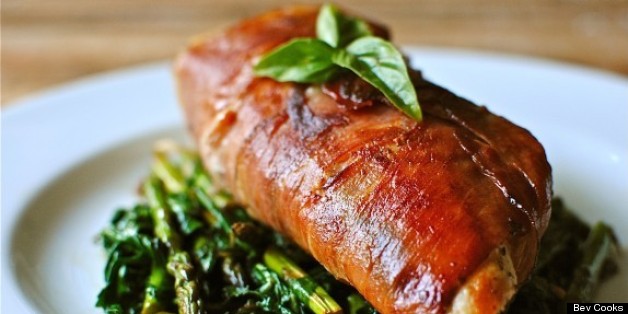 Prosciutto, that amazing Italian ham, is great for eating just on its own. But if you've ever once tried it in a recipe, you know how much flavor it can add. That salty savoriness is a great tool in the kitchen. The classic Italian dish of saltimbocca, for example, wraps prosciutto around veal cutlets, flavoring the meat and locking in the moisture -- it's a great technique to try. We've got variations on that classic as well as some recipes you'll recognize, like prosciutto wrapped asparagus, prosciutto wrapped dates and melon with prosciutto. Plus find many more unique ways to use prosciutto in your recipes, including salads and pizzas.
SUBSCRIBE AND FOLLOW
Get top stories and blog posts emailed to me each day. Newsletters may offer personalized content or advertisements.
Learn more