The singer's pal Melissa Forde posted the sexy pics on Instagram with the caption, "#Nude Behind the scenes for new fragrance photo shoot." In the photos, Rihanna poses topless, donning a blond wig for several seductive photos.
Nude will be Rihanna's third fragrance. She released Reb'l Fleur in spring 2011 and Rebelle in December.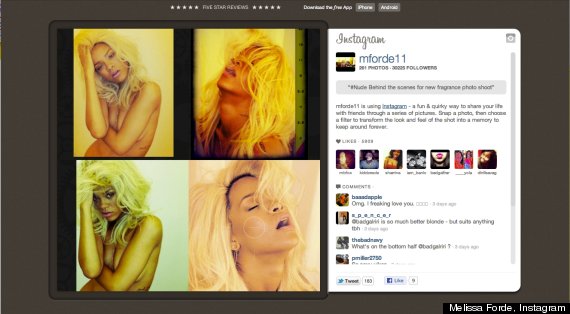 SUBSCRIBE AND FOLLOW
Get top stories and blog posts emailed to me each day. Newsletters may offer personalized content or advertisements.
Learn more