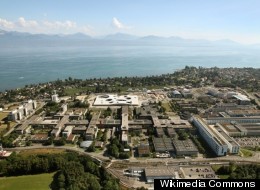 Today, the Times Higher Education magazine released the inaugural Times Higher Education 100 Under 50 list, which ranks the world's 100 best universities that are under the age of 50 years. "100 Under 50" joins the prestigious World University Rankings, which is published every year. Both surveys rank universities on reputation alone using the largest international survey of academic opinion.
Thirty countries and regions are represented in the world's top 100 Under 50 ranking and six countries are represented in the top ten, including South Korea, Switzerland, Hong Kong, the US, France and the UK.
The US is represented by nine schools in the top 100 and two schools in the top 10, which is believed to reflect the pioneering post-war period of development of modern research-led institutions.
"This innovative global ranking of institutions under 50 years old serves as a clear warning to the traditional elites in the US and UK that new powers in higher education and research are quickly emerging," Baty says. "With focused investment, innovation, strategic vision and lots of talent, some institutions have managed to achieve in a matter of years what the US elite universities have developed over many generations."
Asian institutions show great strength on the list, Baty points out, even though not one university in Russia, India or mainland China made the top 100. Three Asian schools are in the top ten and sixteen Asian schools are in the top 100.

Check Out The Top 5 In The Slideshow Below:

Top 5 Colleges From Times Higher Education 100 Under 50 List
"You cannot import talent," said the chairman of the Pohang Iron and Steel Company on setting up Postech in 1986. Today, this private research academy, with strong links to industry, has nearly 3,100 students and more than 350 scholars on its 378-acre wooded campus in south-east Korea. It also boasts an Institute for Intelligent Robotics.

École Polytechnique Fédérale de Lausanne is one of the two Swiss Federal Institutes of Technology and is located in Lausanne, Switzerland. Education, research and technology transfer are core to EPFL, which boasts more than 250 on-campus laboratories situated in 136 acres on the shores of Lake Geneva. Today, the "parc scientifique" is home to some 7,000 students and 3,000 professors, assistants and entrepreneurs grouped into seven schools and associated research institutes. Photo Credit: Alain Herzog

Founded in 1991 on the site of the former British Kohima garrison overlooking Port Shelter, HKUST's picturesque 150-acre campus caters for about 9,500 students across five schools: science; engineering; business and management; humanities and social sciences; and a graduate school. Photo Credit: Memes

When the Irvine Company donated 1,000 acres for a single dollar and sold another 510 acres to this university-to-be, set up in 1965, today's surrounding city of Irvine was an undeveloped expanse. Some of it, in fact, was Irvine Ranch; today, UCI is the city's largest employer, with 98 advanced-degree programs, more than 2,600 faculty members and around 27,600 students. Photo Credit: Yartsun

KAIST was founded in 1971 to underpin South Korea's move from light industrial goods to high technology. In 2009, it merged with the Information and Communications University. Today its 280-acre campus at Daedeok and 27 acres in Seoul accommodate more than 8,200 students and about 570 academics. Photo Credit: MinkyOh
Head over to Times Higher Education for the complete list.