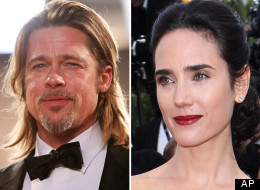 It's finally, really happening.
Philip Roth's 1997 Pulitzer Prize-winning novel "American Pastoral," often considered the 79-year-old legend's masterpiece, is being made into a movie. After years of dithering by various Hollywood executives who'd purchased the adaptation rights, it's now in the capable hands of producer Tom Rosenberg, the head of production company Lakeshore Entertainment, who won a Best Picture Oscar for "Million Dollar Baby." When it's released -- hopefully in fall of 2013, Rosenberg told the Huffington Post -- it'll be the third Philip Roth novel he's brought to the big screen.
We Roth fans should be excited right now. But it's hard not to feel some trepidation.
Rosenberg's other two Roth adaptations were mixed successes at best. The first, "The Human Stain," was widely criticized for its dicey casting -- people were upset to learn that Anthony Hopkins was playing protagonist Coleman Silk, a professor nursing tortured feelings about his African-American heritage. Critics liked the second, "Elegy," an adaptation of the Roth novella "The Dying Animal" starring Penelope Cruz and Sir Ben Kingsley, somewhat more, but it made less than $4 million at the box office.
Let's hope the third time will be the charm, because "American Pastoral" is a really, really good book. It's on Time magazine's list of the 100 best novels published since 1923 for a reason. There's something about its plot -- the story of Seymour "The Swede" Levov, whose idyllic life in a posh suburb in northern New Jersey is shattered by a (spoiler alert!) shocking act of terrorism -- that makes people feel protective of it.
Thankfully, Rosenberg is one of those people. "You get a certain attachment to things that you feel compelled to finish," he said. "And this is one of them. It's not his trilogy, but it's sort of my Roth trilogy, that I want to complete." But to nail this adaptation, Rosenberg, director Fisher Stevens and screenwriter John Romero ("The Lincoln Lawyer") will have to get the cast and setting right.
HuffPost Entertainment spoke with Rosenberg and director Fisher Stevens on the phone about their plans. They were pretty tight-lipped on specifics -- casting is only just beginning -- but we got a couple of clues. So with the help of our trusty copy of "American Pastoral," we're making some educated guesses about where they'll film the movie and who could play the lead characters of the Swede, his beautiful wife Dawn and his troubled daughter Merry.
SEYMOUR "SWEDE" LEVOV
Seymour Levov was the athletic superstar of his largely Jewish community; he's dubbed "the Swede" on account of his blonde hair, blue eyes and angular bone structure. After a stint in the army, he marries a shiksa beauty queen, pilots his father's glove business to prosperity and seems to lead a perfect life. But his peaceful existence is shattered when (spoiler alert!) Merry commits a shocking act of terrorism -- forcing him to confront agony using the limited emotional resources of someone who's only ever known victory. It's a juicy role for a good-looking, fair-haired actor who's between the ages of, say, 35 and 50 -- Stevens said he doesn't even need to be Jewish, so these guys may fit the bill:
Pros: Eckhart has an All-American everyman appeal despite his good looks, and he showed that he can play a wounded father dashingly in 2010's underappreciated "Rabbit Hole." Cons: He may not be a big enough star for Rosenberg's taste -- his other two Roth adaptations had bigger names at the top of the marquee. And he may a little too humorous and fratty for the stoical, earnest Swede Levov.

Pros: He's a big star with wide appeal and a willingness to prove his chops as an actor. And his role in "Tree of Life" had the tortured, paternal streak that defines the Swede. Cons: He might be too good-looking and charismatic. And he wasn't even a very plausible Jew in "Inglorious Basterds."

Pros: He has real intensity, is the right age and basically looks right -- tall, handsome and echt Scandinavian, but not overly pretty. Cons: He could be too European and unusual for the Swede. Can you really imagine Eric Northman as a high school football star? Or the upper-middle-class owner of a lucrative glove factory?

Pros: He's as skilled an actor as anyone in his generation, and after his Oscar snub for "Shame," he's surely looking for meaty roles. He can switch from cheery to anguished at the drop of a dime. Cons: Like Skarsgard, he may be too exotic and European for the All-American Swede. And, yes, he played Jewish in "X-Men: First Class," but it would be a bit of a stretch for him to have grown up in midcentury Newark.

Pros: Danish native Coster-Waldau's role as Jaime Lannister in HBO's "Game of Thrones" shows that he does former golden boy as well as anyone. Like Eckhart, he walks a line between realistically rugged and Ken-doll handsome. Cons: He isn't even the biggest name in "Game of Thrones." As a leading man, in a major motion picture, he's completely untested.
DAWN DWYER LEVOV
Like her husband, brown-haired, blue-eyed Dawn peaked early: she was crowned Miss New Jersey in 1949 at the age of 22. She remains beautiful into middle age -- but after Merry's break with the family, she collapses emotionally, drifting in and out of psychiatric hospitals for years. Stevens told the Huffington Post that he had someone specific in mind for Dawn -- but he wouldn't say whom. Could it be one of these five?
Pros: Connelly looks perfect for Dawn, and has shown time and time again -- but especially way back in 2003's "House of Sand and Fog" -- that she's far more than just a pretty face. Cons: She might be a touch too beautiful to pull off angsty, face-lift-desiring post-bomb Dawn.

Pros: "American Pastoral" is a little like an even darker, more Jewish version of "Mad Men," so why not take the beautiful wife? Cons: She's too blonde!

Pros: "American Pastoral" is ALSO sort of like an even darker, more Jewish version of "Tree of Life," without dinosaurs. Though icy, anxious Dawn is almost nothing like Chastain's absolute mother in "Tree of Life," we're confident she has the chops to pull it off. Cons: Chastain may be too redheaded and cheery. On some level, you have to think of Dawn as being uncaring toward her troubled daughter. And she's very busy these days, so she might not be free to film next year.

Pros: Watts hasn't had a truly great role since 2003's "21 Grams." And she's the perfect mix of vulnerable and intimidatingly pretty. Cons: Like Jones, she's too blonde. (Though she went brunette for "The Painted Veil.") And she has surprisingly many movies in development, so she may, like Chastain, be too busy.

Pros: Byrne showed in "Bridesmaid" than she can pull off "brittle beauty" as well as anyone... Cons: ...But that was in a comedic key. Does she have the skills needed for as serious a role as Dawn? And is she too young-looking to be a realistic mother of someone in her early 20s? Makeup and CGI can only get you so far.
MERRY LEVOV
"American Pastoral" is self-consciously modeled on Milton's "Paradise Lost" -- and if the Swede and Dawn are Adam and Eve, their daughter Merry is Satan. She's scarred, as a child, by a debilitating stutter and two imperious and intimidatingly attractive parents -- leading her, as a teenager, to seek brutal solace in political extremism. Stevens said, "A lot of the movie rests on that performance. We don't need a star for that role, so it's a matter of the best performance." One stumbling block may be her physical appearance: in the novel, her weight fluctuates wildly, and she grows up from age 11 to her mid-20s. So there's a good chance Stevens and Rosenberg will cast a complete newcomer -- but if they decide to go with someone more established, here are some possibilities:
Pros: Fuhrman's unhinged performance in creepy 2009 horror film "Orphan" showed that she isn't afraid of committing to an unsympathetic role. Cons: She hasn't yet demonstrated that she can convey the depth and nuance that Merry's role will require.

Pros: Grant's character Isabelle's interactions with her domineering mother Celia on "Weeds" provided some of the best moments of the first few seasons of the show. Cons: Grant isn't an established presence in drama, or even in movies. Could she really be a realistic terrorist? Look at that smile!

Pros: Shawkat brought more to her "Arrested Development" character Maeby than first meets the eye... who's to say she can't take that even further, with an even more disillusioned daughter? Cons: On the other hand, who's to say she can?

Pros: She's a seriously mature actress for her age, and she did disaffection well in "The Descendants." Cons: Woodley is probably too beautiful for the part. Merry is twisted for many reasons, but one of them is her feelings of inadequacy and isolation with such conventionally attractive parents.

Pros: She's possibly the most accomplished actress under the age of 25 working today. And many of her roles have shown that she has a vicious, petulant streak that would suit Merry well. Cons: She may be too old, and she's definitely too pretty. But she strikes us as the type of actress who'd be willing to gain weight, or stop washing her hair for months, to nail a role.
NEWARK & OLD RIMROCK
Newark acts as a something like another major character in the novel -- Roth is fascinated by the ways it changed between the 50s, when he and the Swede grew up there, and the present. Rosenberg said, "We're talking about Newark in the 50s, 60s and 70s. It doesn't look the same now, and New Jersey's not very hospitable to film productions." But he said there are "many Midwestern and Eastern industrial-type cities" that would serve as adequate proxies. It would also be helpful for the lucky Rust Belt city to be close to a posh suburb that could stand in for Old Rimrock, the fictional town where the Swede lives with Dawn and Merry.
Here are some possibilities for cities
Pros: Michigan has great incentives for film production. And like Newark, it has a mix of scales and lots of early twentieth century architecture. Cons: Another way it's like Newark? Many of its historic neighborhoods were destroyed in the race riots of the 60s and the turmoil of the following decades.

Pros: It's close to the same size as Newark, and is similarly situated on a river. Cons: Pennsylvania isn't exceptional in its support of film productions.

Pros: Rochester is much more well-preserved, physically, than many other post-industrial cities in the Northeast. New York is strong on film production support. Cons: It's smaller than Newark; any urban scenes would be hard to get right.

Pros: Hartford looks and feels a lot like Newark, and it's surrounded by plenty of pretty suburbs that would be nice standins for Old Rimrock. Connecticut has among the best incentives for film production. Cons: The downtown is arguably even more dilapidated than Newark's is.

Pros: Chicago is a convenient, enjoyable city for a cast and crew to live in for several months, unlike some other choices. And Illinois's solid tax incentives mean that the city has a well-established culture of film production, so there's plenty of infrastructure and talent already in place. Cons: It's much, much bigger than Newark. It might be hard to make it a realistic proxy in urban scenes.