'The Power Of Bacon,' A Parody Of Celine Dion's 'The Power Of Love' (VIDEO)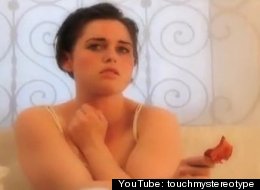 You know what might be even better than yesterday's bacon video that instructed people to "rub some bacon on it?" This video, set to the tune of Celine Dion's ballad The Power Of Love. In the food world, if any single item was to deserve such a tribute song, it's only fitting that it's bacon.
This shot-for-shot spoof, performed by Anna Sudac, is quite well-executed. Turn up the volume and belt it out -- you know you want to.
WATCH: