Former President George W. Bush and his family were back at the White House on Thursday, where he and his wife were honored with the unveiling of their official portraits. Bush appeared with President Barack Obama, someone who frequently attacks him -- a fact that makes this photo particularly awkward.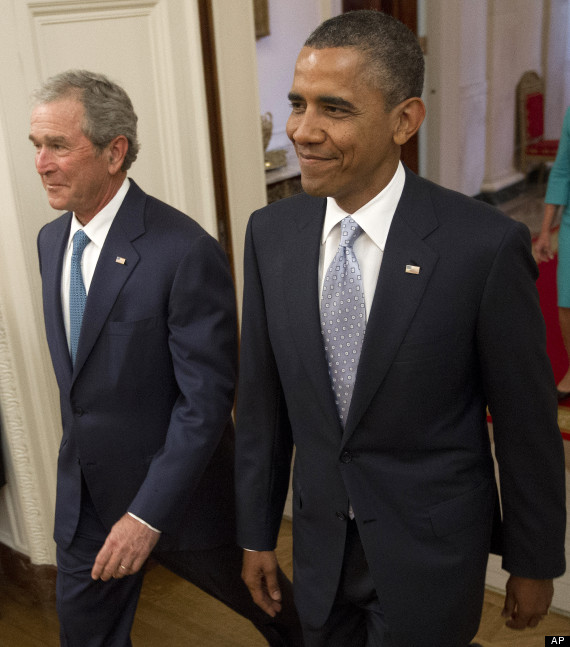 (Photo credit: Pablo Martinez Monsivais/AP)
Send us your best caption for this photo, either by tweeting one using the #BushPhotoCaptions hashtag or by leaving an idea in the comments section. Some of our favorites:
SUBSCRIBE AND FOLLOW
Get top stories and blog posts emailed to me each day. Newsletters may offer personalized content or advertisements.
Learn more