It seems like covering the Queen's Diamond Jubilee was an assignment "Today" correspondent Meredith Vieira took very seriously.
Donning a massive, red hat, Vieira stood before a wet Buckingham Palace on Monday to report on the Queen's Diamond Jubilee festivities. It was difficult, though, to focus on anything other than her bold headwear, as the hat took up a large portion of the frame.
The Queen's Jubilee celebrations were met with cool weather and rain. As Viera said, the cold rain "made the events more British, not less."
"Today" hosts Matt Lauer and Al Roker join Vieira in London on Tuesday. Her advice—"bring the long johns."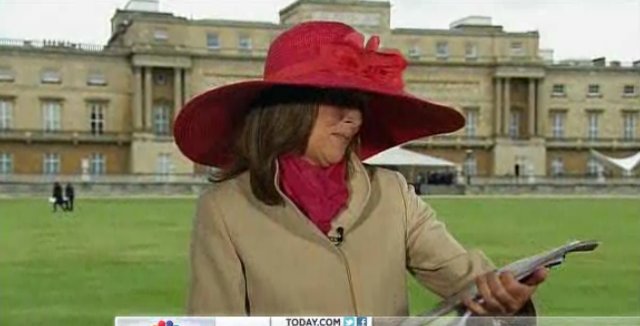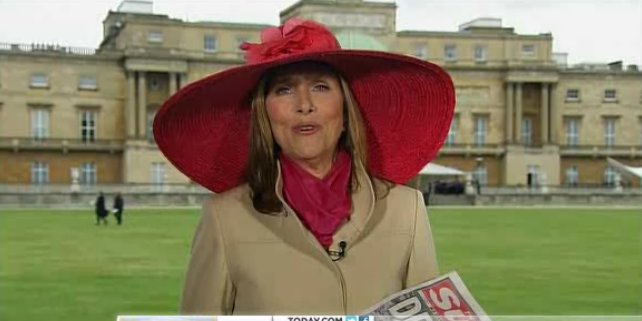 Also on HuffPost:
Scenes From The Queen's Diamond Jubillee
SUBSCRIBE AND FOLLOW
Get top stories and blog posts emailed to me each day. Newsletters may offer personalized content or advertisements.
Learn more