'The Walking Dead' Season 3: First Look At David Morrissey As The Governor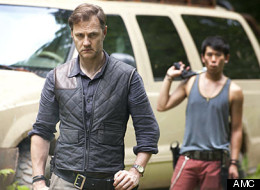 The Governor has arrived!
The third season of "The Walking Dead" will feature the introduction of one of the most formidable villains on the AMC series: The Governor (David Morrissey), a character from Robert Kirkman's graphic novels who is the vicious leader of Woodbury, a small settlement of survivors. TVGuide.com has the exclusive first look at The Governor, who also becomes one of Rick's (Andrew Lincoln) greatest foes in the comic series.