WHO: "Lovelace" star Sarah Jessica Parker
WHAT: The ex-Carrie Bradshaw channeled her old "Sex and The City" character in a surprisingly wearable mixed-and- matched ensemble. The ombre-haired actress paired her purple sequined cocktail dress with a blue velvet blazer, lavender satin heels, brown cross-body bag and diamond jewelry. The look proves that sometimes, pairing unexpected pieces like luxe clothing and shoes with casual additions like bags and blazers can create the most wonderfully unexpected style.
WHERE: The Gordon Parks Centennial Gala in New York City on June 5th.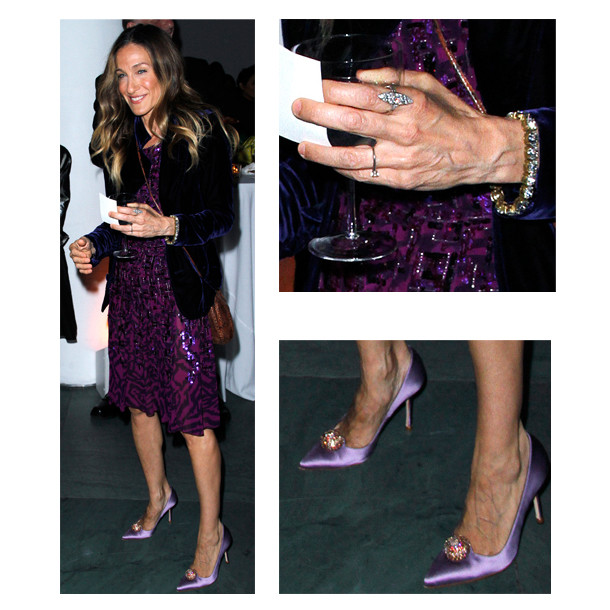 Getty Images
Shop a similar look below and check out more of our Look Of The Day picks.
Want more? Be sure to check out Stylelist on Twitter, Facebook, Tumblr and Pinterest.
PHOTO GALLERIES
Shop Look Of The Day