Best Summer Ever? Tell Us Why (SUBMIT YOUR OWN)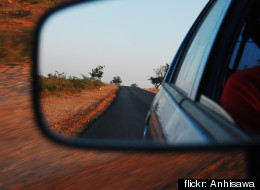 Summer's upon us. It's time for swimming pools, barbecues and naps in your hammock. In the spirit of the season, we've assembled a few of our own favorite summer activities. What are yours? We'd like to know.

Submit photos of your own greatest summer experiences with a description of why it's Good To Be You. Click on the "Add a Slide" button to participate, write in the comments section or tweet your photos with the hashtag #GTBU.
9 Summer Activities That Make It Good To Be You (SUBMIT YOUR OWN)
CASnyder:Its hard work being an owner-builder, but with my husband's help we are making it work, even in cold cloudy Michigan.

Nicholas Girard:Kayaking

The lunch time crowd at Rincon, California. This is a GoPro HD mounted to a Gath Helmet. Watch in Highest Resolution for best picture.

My first wave on my lunch break at Rincon. About 40 seconds into the wave you can see Sally Fittzgibbons paddling back from her wave. This wave is almost a minute long.

Apathetic Apostle:Rincon California

wraith0713:My own scratch-built rocket on an Aerotech J315R motor. Flew to 2,756 feet. tripoli.org for more info.

tkp1969:There's nothing better than sand between the toes.

tkp1969:Not so forbidden.

tkp1969:Need I say more....

Centrist 53:the best swimming hole in Texas - the Blue Hole, Wimberly. Frosty!

Joh Rathbun:Typical day in Santa Cruz, California.

HuffPost Blogger Jarrod Dicker:Ferris wheel at Phish show in Atlantic City

JohnGray: