Ever wish you had a second pair of ears?
Even if the answer to that question is "no" (and we assume it is), you'll probably find these earrings pretty cute. Found on Etsy, "Little Third Ear" earrings are shaped like actual ears, shrunk down to earlobe size. As designer Percy Lau describes them on her Etsy page, "Your big ear grows a little ear." Or gets a thumbnail of itself, to mix body part metaphors.
Of course the double-ear effect on works well on white ears -- those with darker skin will find their big ear doesn't quite match its new little friend. Same goes for Lau's matching Little Mouth Rings, Little Nose Necklaces and Little Ear Brooches. But they are certainly a good conversation piece -- and, um, quite timely.
Check out the whimsical jewelry below. Would you wear "Little Third Ear" earrings?
PHOTOS: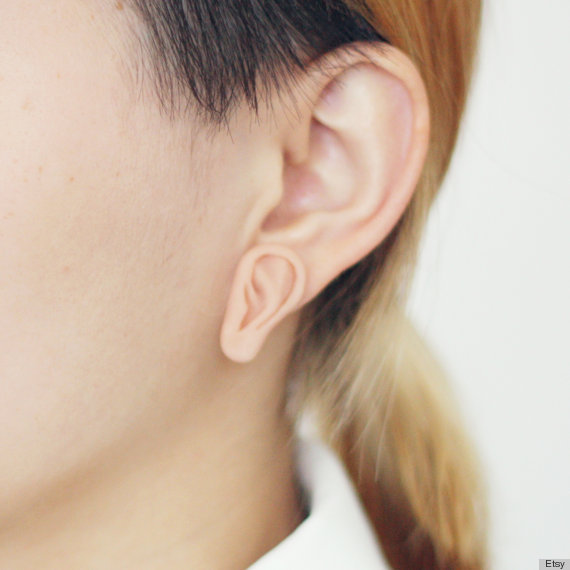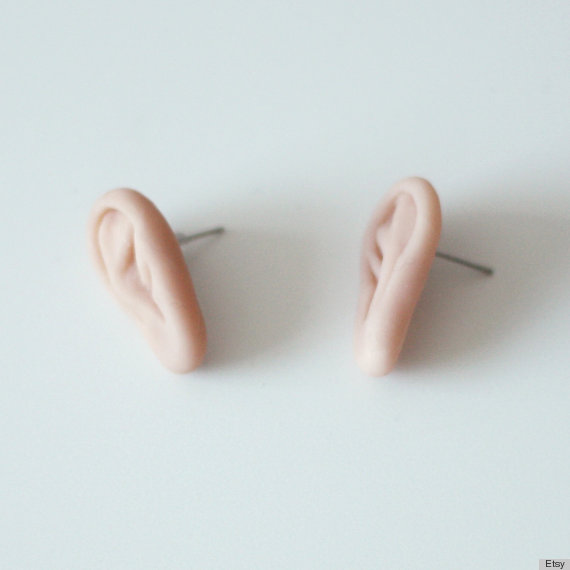 See more peculiar products for women...
PHOTO GALLERIES
Stupidest Products For Women