Blake Lively may be self-effacing when it comes to her acting skills. But she has no problem admitting the incredible access and privilege her fame brings -- especially in the fashion world.
In her new interview with Marie Claire (previewed by People.com), the lithe, blonde "Gossip Girl" star reminds us once again that she is not like us.
"Maybe it sounds jerky," she tells Marie Claire's Nina Garcia, "but I'm lucky to be on such a fashion-centric show [Gossip Girl]. There's no designer I don't have access to." And on the subject of her future wedding:
"What I planned before I got into the business has changed," she says. "Now I'm like, 'Hmm, I wonder what shoes Christian [Louboutin] is going to make me. And which couture house should I go to?' "
But of course. Christian is a FOB (Friend Of Blake), naming a shoe after her, giving her personal style advice and gifting her his entire Spring 2012 collection. In short, it's good to be Blake.
To be fair, the star has acknowledged how lucky she is to live a life of fame and fortune. "For me, this other stuff -- well, the perks -- is not the reason I do the job," she once told Interview. "Couture fashion week, getting to meet Karl Lagerfeld and John Galliano and Christian Louboutin is so exciting. [...] But at the end of the day I wouldn't be there without my job. There are a few things in life that matter above all else: your family, your friends, your loved ones."
And by "loved ones," we assume she means Ryan Reynolds. Some girls really do have all the luck.
Read more at People.com and MarieClaire.com and get a glimpse of her Marie Claire shoot below. Seriously, how gorgeous does she look?
PHOTOS: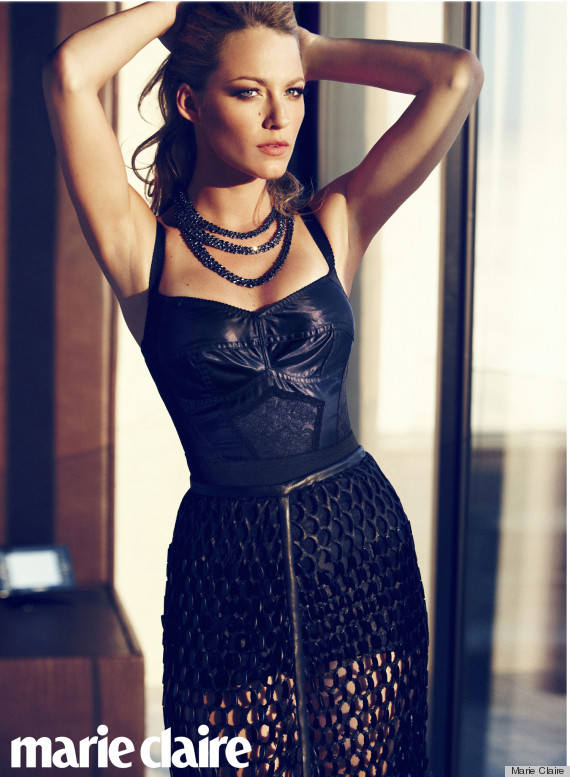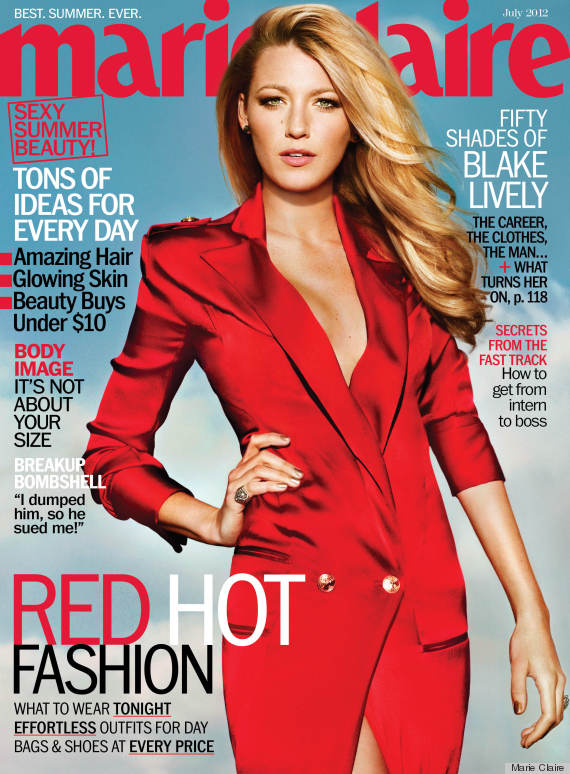 See Blake's style evolution:

Loading Slideshow
Playful in a midriff-baring tee at the 2005 Nickelodeon Kids' Choice Awards.

Going for a citrus twist at the "Sisterhood of the Traveling Pants" premiere.

Simply chic in a classic LBD.

Looking sweet at a Nylon party.

Hello, sunshine! In a sunny-hued frock.

In crisp separates at a "Gossip Girl" launch party.

Embracing her sophisticated side at a Chanel event.

Lovely in lace.

In a frothy creation at a Met Ball after-party hosted by Nina Ricci.

Staying neutral at Ralph Lauren's fall '09 NYFW show.

Striking a pose at the "Model as Muse" Met ball.

Pretty in shocking pink at the CFDA Awards.

Sizzling at the 2009 Emmys.

Leather leggings put an edgy spin on tailored pieces.

In an embellished turquoise number at the 2010 Costume Institute Gala.

In a blooming floral dress at Paris Fashion Week.

In Marchesa at Fashion's Night Out.

In booties and a peekaboo lace dress.

In Emilio Pucci at the ELLE Style Awards.

Celebrating "Alexander McQueen: Savage Beauty."