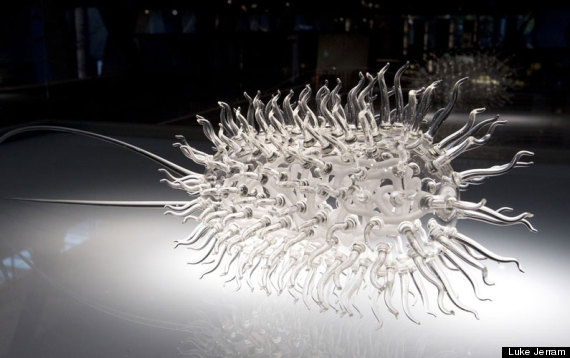 Where a normal E. coli cell ranges from two to six micrometers in length, Jerram's cell measures four-and-a-half feet long and one-and-a-half feet wide. According to Jerram's website, the E. coli sculpture is one of his largest and most fragile works.
Get a better view of the E. coli sculpture in the video below.
SUBSCRIBE AND FOLLOW
Get top stories and blog posts emailed to me each day. Newsletters may offer personalized content or advertisements.
Learn more