NASA Photo Of Colorado's High Park Fire Shows Smoke Entering Wyoming, Nebraska (PHOTO, VIDEO)
Colorado's High Park Fire, ignited June 9 by a lightning strike, expanded to 43,000 acres and destroyed 100 structures by June 12. To put that in perspective, the burn area is now larger than the entire city of Boulder, Colorado, and qualifies as the third largest fire in Colorado history.
On June 10, NASA's Aqua satellite flew over the smoke plume and snapped some pictures. At that point the fire was an estimated 20,000 acres in size, yet the smoke reached well into Wyoming and Nebraska.
PHOTO of the High Park Fire on June 10, via NASA: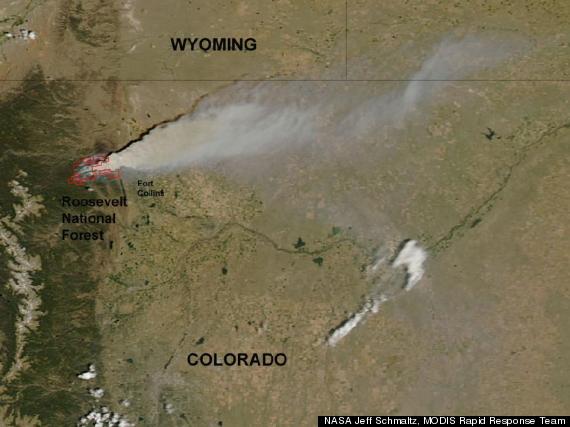 Additional photos of the High Park Fire:
High Park Fire, Northwest Of Fort Collins, Colorado