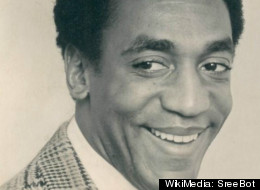 It's Father's Day, and it's time for all of us Daddy's girls and boys to celebrate the man that was partly responsible for our place in this world.
While Dad may not have been the one to mend your broken hearts and scrapes he likely was the one to teach you how to ride a bike, throw a baseball, and to tearfully give you away on your wedding day.
These great TV and movie Dads remind us of all the beautiful memories we share with our pops. Sometimes we secretly wish they could be our fathers.
Our Favorite Black TV and Movie Dads
Dr. Huxtable acts as Denise's answering service for her many male suitors.

Uncle Phil unleashes his wrath after discovering that Will and Carlton threw a party without his permission.

Chris asks his Dad for an allowance and gets a very unexpected response.

Bernie tries to keep his daughter Vanessa away from a boy at her pool party.

John Quincy Archibald gives his son some valuable words of advice in this moving clip.

Furious Styles preaches to his son Tré and the rest of the neighborhood about the negative effects of gentrification.

Christopher Gardner tells his son to never give up on his dreams.

Carl's patience runs low when he reluctantly teaches his 'son' Steve Urkel how to drive.

Michael's daughter Katy calls the police after hearing screams coming from his bedroom.

George buys Lionel a new briefcase to celebrate his graduation from college.

Walter desperately wants to give his family a better life by opening up a liquor store but his mother doesn't approve of his plans.

Rev Run shows off his trademark goofy 'call of the wild.'

James is excited about his new job and his family throws him a party to celebrate.