Are you a Mac user who wants the power and speed of a modern-day laptop but yearns for the basic graphics and stripped-down designs of 1984?
SCROLL DOWN FOR PICTURES.
"I was fed up with the current trend of making icons 'shiny' and the overuse of shadows and gradients, so I decided to make my own," Vessey told Fast Company. "Initially, I set out to create minimalistic, flat colour icons, but then I figured it would be a really interesting project to design modern icons in the style of Mac OS '84."
Some of Vessy's icons are direct duplicates of the original Mac OS, while others are created from scratch.
"Bizarrely, it actually takes longer to design pixelated icons than it does high quality ones," he told Fast Company.
Ironic Apple throwbacks seem to be growing trend. Design magazine Core77 has reported on a number of Apple nostalgia products, including iPhone cases that resemble old Apple products. Cult of Mac recently found some pretty hilarious mock-ups of what the iPhone's iOS interface would have looked like in the '80s.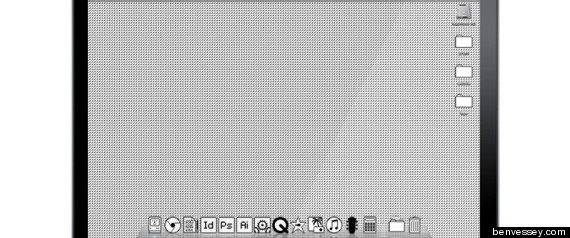 OLD SCHOOL MAC ICONS: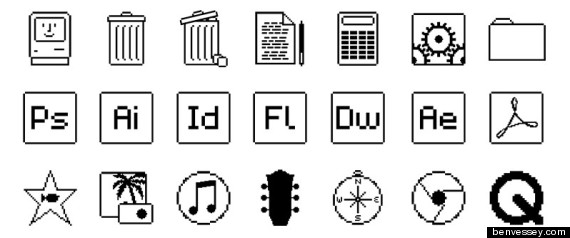 ALSO ON HUFFPOST:
For another blast from the past, check out our gallery featuring the design evolution of Apple's Mac laptops from 1989 through 2012.
Mac Laptops Through The Ages (1989-2012)
SUBSCRIBE TO & FOLLOW THE MORNING EMAIL
The Morning Email helps you start your workday with everything you need to know: breaking news, entertainment and a dash of fun. Learn more