Kate Upton: The First Social Media Supermodel?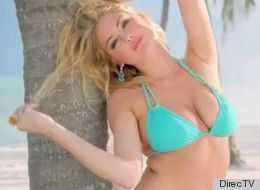 When Kate Upton's GQ cover hit on Tuesday, we're sure ours weren't the only jaws to drop. There are few models who look (or move!) like Kate. Likewise, there are few models who have enjoyed such a meteoric rise to fame and success.
But make no mistake: Upton is by no means just a benefactor of good luck (or bountiful breasts).