JOKE: Coupla Cockroaches Talkin'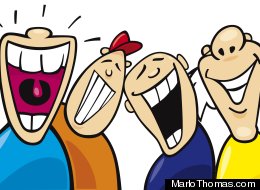 Two cockroaches are devouring the garbage in a trashcan. As one of them munches, the other tells him about a house he just left.
"You'd never believe it," he says, "but the kitchen was spotless. Everything -- the sink, the utensils, the counters -- all of it was sparkling clean.
The other roach stops chewing and says, "Do you have to talk like that when I'm eating?"
Add Marlo On Facebook:
Follow Marlo on Twitter:

Weekly Newsletter

Sign up to receive my email newsletter each week - It will keep you up-to-date on upcoming articles, Mondays with Marlo guests, videos, and more!

Sign up here