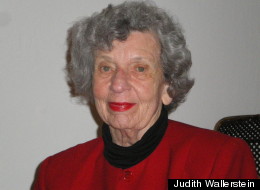 We were deeply saddened to hear about the death of Judith Wallerstein, a psychologist renowned for her analysis of the long-term effects of divorce on children.
According to the New York Times, Wallerstein, who died this week at age 90, published 60 to 70 articles in psychology and law journals, and authored five books, including "Surviving The Breakup: How Children And Parents Cope With Divorce."
Some of our favorite Wallerstein work can be found on this very site, where the researcher contributed a number of thoughtful, much-discussed blog posts. In fact, Wallerstein was right there with us when we launched HuffPost Divorce in November 2010, writing blogs that melded her groundbreaking research with practical, easy-to-digest advice.
To honor Wallerstein and her work, we've collected 10 of her best blogs for HuffPost Divorce. Click through for excerpts and links to the original pieces.
Our Favorite Judith Wallerstein Blogs
In her debut blog for the Huffington Post, Wallerstein instructed parents on how to broach the subject of divorce with their children.

In this blog post, Wallerstein wrote about the impact parents' divorce could have on their children's romantic lives.

Wallerstein addressed how divorce plays out when only one partner wants to exit the marriage.

In this blog, the divorce expert showed readers how to navigate parenthood after a split.

When the New York Times reported that two out of three second marriages fail, Wallerstein weighed in with this insightful blog.

In this blog post, Wallerstein considered how sibling relationships change when parents divorce.

The expert revealed her top seven advice books for parents going through a divorce.

In this blog post, Wallerstein offered ways to salvage a marriage that seems all but fated for divorce.

Wallerstein often wrote about the challenges particular to children of divorce, like in this blog on how children learn to adapt to their parent's separation.

Wallerstein wrote this blog post on how the demands of parenting change after divorce.