In Woody Allen's new film "To Rome With Love" (opening in select theaters tonight), Penelope Cruz plays Anna, a high-class hooker with a heart of gold.
The Spanish-born actress tells Fox News that she signed on to star in the comedy so that she could work once again with Allen, who directed her in 2008's "Vicky Cristina Barcelona," a role that won Cruz an Academy Award for Best Supporting Actress.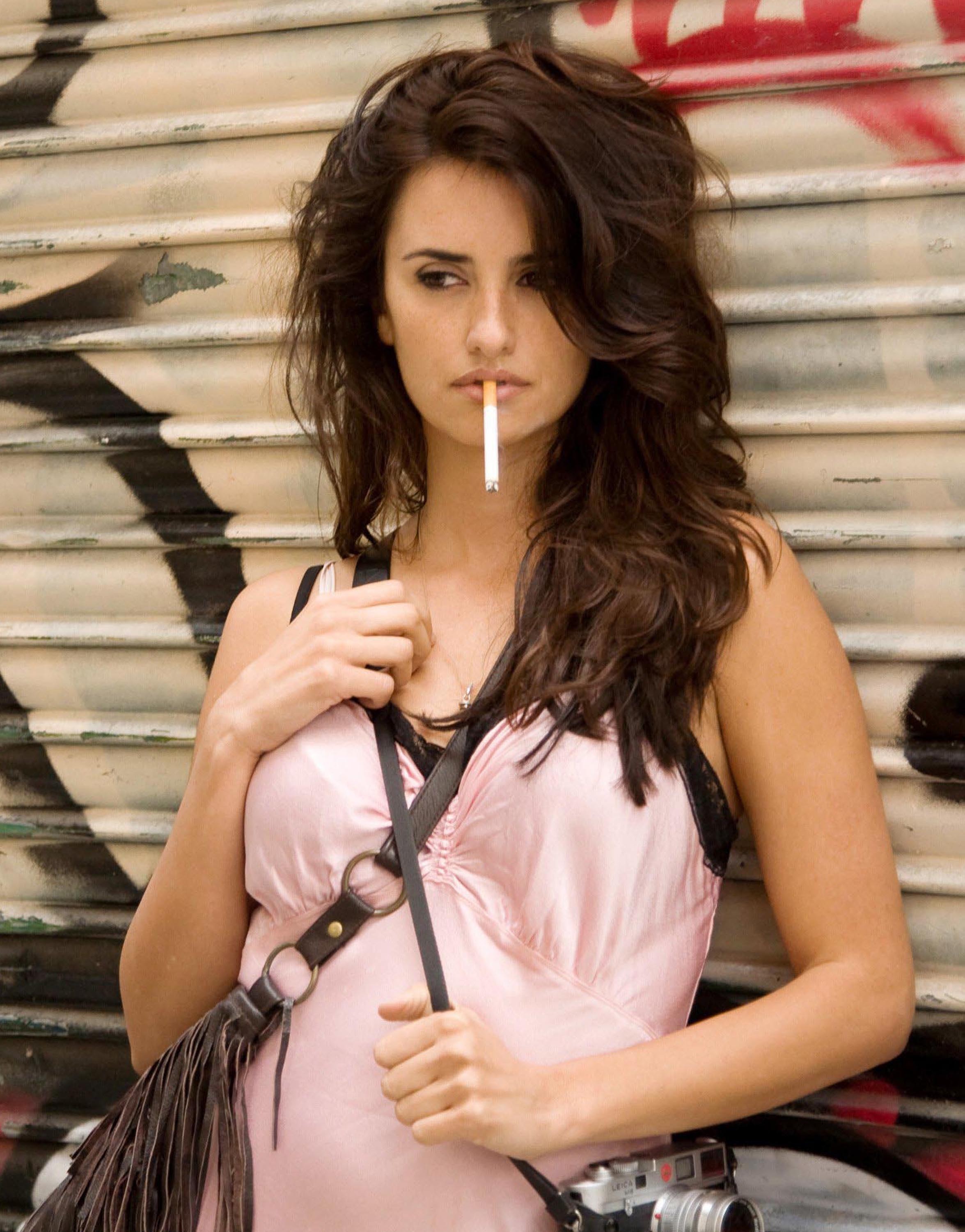 Cruz also tells Fox News that her approach to playing a prostitute in the film, was to make prostitution seem like a desirable career. "That is really how I looked at this character … She is very professional, she looks at this job with dignity, and she wants to be the best at it," Cruz says. "She is convinced she is helping people, and is really necessary for society."
With the new film hitting theaters tonight, we decided to take a look back at Cruz's best movie roles.

FROM "VICKY CRISTINA BARCELONA" TO "BLOW" AND "VOLVER," HERE ARE OUR 5 FAVORITE PENELOPE SCENES!
Penelope Cruz's Best Movie Scenes Of All Time!
As the feisty Maria Elena, Juan Antonio's (Javier Bardem) psycho ex-girlfriend in Woody Allen's "Vicky Cristina Barcelona," Penelope corrects Javier when he calls her talented. "No talent! I'm not talking about talent...I said genius. Geeeeniiiiiusss!" (With comedic timing this good, it's no wonder Penelope won a Best Supporting Actress Oscar for her role in the film!).

Penelope's performance in "Vicky Cristina Barcelona" was way too good to include just one scene! In this hilarious scene, her explosive character Maria Elena explains to Juan Antonio why Cristina (Scarlett Johansson), is ending her relationship with them. The fact that she's yelling, cursing, sobbing and crying at the same time is enough to make the scene hilarious, but when Maria Elena accuses Cristina of suffering from "chronic dissatisfaction," and calls her a "spoiled little sh**," we can't help but burst into laughter!

Forget the fact that she sounds exquisite, Penelope's access to her emotions as Raimunda sings her heart out in "Volver" brought tears to our eyes.

Cruz's scene-stealing performance as the money-hungry, cocaine-addicted Mirtha Jung in the drug drama "Blow," showed Hollywood she had serious acting chops. Our favorite scene? That scene in the car when Mirtha accuses George (Johnny Depp) of cheating on her with his best friend. "You're not facking me, you gotta be facking somebody else."

"I'll be here, waiting for you. With my legs open." That is all...