Happy Monday, everyone. Here's your weekly reminder how awesome Cindy Crawford, 46-year-old supermodel and mom, still looks.
But she still finds time to chill, taking a walk on the beach in Los Angeles in the pic below. Like a normal mom, she's wearing casual workout clothes. Not like a normal mom, she's still got that supermodel bod. Check out Cindy today and 24 (!) years ago in the photos below.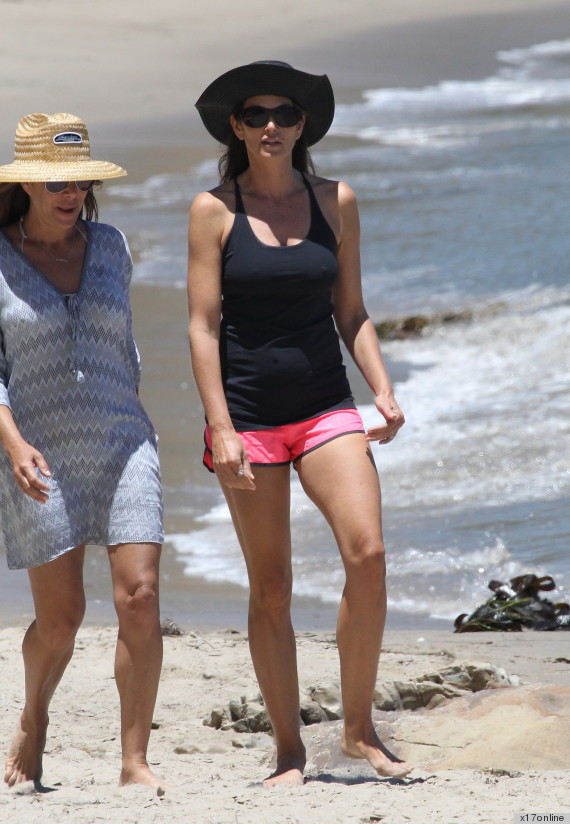 Cindy Crawford's Style Evolution
SUBSCRIBE AND FOLLOW
Get top stories and blog posts emailed to me each day. Newsletters may offer personalized content or advertisements.
Learn more