There's no denying it now.
Megan Fox, 26, and her husband, Brian Austin Green, 38, were spotted enjoying some romantic R&R together in Kona, Hawaii, over the weekend, and if they were trying to keep their exciting baby news under wraps, it looks as if the secret's out.
The actress's growing baby bump was on full display as she sported a leopard-print bikini and a flowing maxi skirt while celebrating her second anniversary with Green. Hawaii is certainly a special place for the couple --they were married in a small beach ceremony there in 2010.
Though they've done their best to hide Fox's pregnancy, rumors that the couple was expecting a baby popped up earlier this year. This will be the couple's first child together, and the new addition will join Green's son, Kassius, 10.
"They've been saying [she's pregnant] every three months ever since we got married, and it's sort of one of those things that they love to say," he said. "I think it's interesting. I think there is a part of Megan that people really love that is, at 18 she found a relationship and she stuck with it, and we've been together for coming on eight years now."
Check out a photo of Fox and Green below: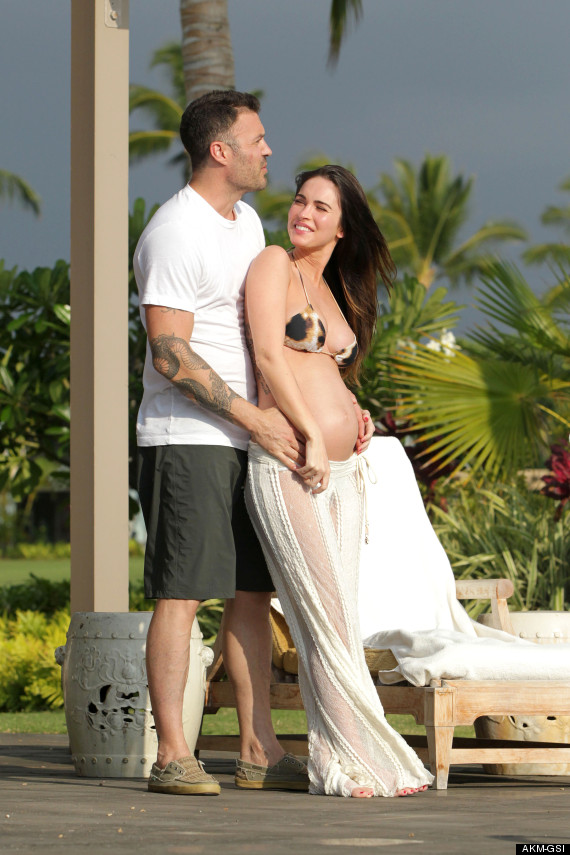 Check out other stars who are expecting below:
Celebrity Babies On The Way
SUBSCRIBE AND FOLLOW
Get top stories and blog posts emailed to me each day. Newsletters may offer personalized content or advertisements.
Learn more