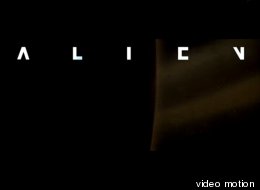 For his Vimeo Award-winning "A History Of The Title Sequence," Dutch filmmaker Jurjen Versteeg imagined a documentary about the greatest title sequence designers of all times, and....well, made a title sequence for it. The 2 minute parade of names features Saul Bass and Danny Yount alongside quieter stars like Stephen Frankfurt (whose famous domino effect for "To Kill A Mockingbird" seems to have actually inspired a real live documentary). Their names are animated to represent whatever aesthetic the designer is famous for introducing.
Take a look at Versteeg's "History Of The Title Sequence" below, and our video slideshow of the sequences he's referring to below that. A few are copyright restricted -- to access full versions of those openings, head to the links in the captions.
WATCH:
A History Of The Title Sequence from jurjen versteeg on Vimeo.
For the openings referenced in "A History Of The Title Sequence," click through the slideshow below:
A History Of Title Sequences
Directed by Georges Méliès.

Directed by Alfred Hitchcock. (Bass's credits aren't shareable due to copyright restrictions. This video is of the nearly identical opening to Gus Van Sant's 1998 remake. For the original, head to Art Of The Title.)

Directed by Terence Young.

Directed by Robert Mulligan. (This interview is excerpted from the 50th anniversary DVD edition of "To Kill A Mockingbird," and features Frankfurt's commentary on the opening credits. For Frankfurt's full sequence, head to Art of the Title.

Directed by Stanley Kubrick.

Directed by Ridley Scott.

Directed by David Fincher.

Directed by Shane Black.

Directed by Guy Ritchie.