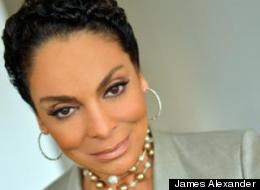 A sprawling metropolis, Atlanta is made up of different communities that each have their own distinctive personalities. From the high-octane energy of Mid-town, to the glitz and glamour of Buckhead to the staid and conservative Cobb County, the city offers neighborhoods that can fit every lifestyle. As seen through the eyes of actress Jasmine Guy, here's what the city's southwest side has to offer.
For Guy southwest Atlanta occupies a very special place in her heart. The actress, who is best known as "Whitley" on the popular TV sitcom "A Different World," grew up there attending dance classes at Spelman College and summer camp at the Southwest Family YMCA.
Known to locals simply as SWATS, the urban, tree lined neighborhood has long been the center of black Atlanta's political and cultural life. Anchored by the 4 nearby colleges--Morehouse, Spelman, Clark-Atlanta and Morris Brown--that together make up the Atlanta University Center, the area's residents have a lot of pride about the role that their businesses and institutions played in the Civil Rights Movement. Once home to the city's first black mayor, the late Maynard Jackson Jr., southwest Atlanta remains home turf to many of the city's African American old guard, counting among its residents former Mayors Andrew Young and Shirley Franklin; Civil Rights icons, Joseph Lowery and John Lewis and baseball legend Hank Aaron, among others.
"The thing I love about Southwest Atlanta is warm feeling that I get whenever I visit," Guy told The Huffington Post. "It was a wonderful and special place to grow up."
Southwest Atlanta Hotspots
"My dad was a minister at Friendship Baptist Church for 38 years," Jasmine recalls. "It's one of the first black Baptist churches in Atlanta that has been home to a number of prominent ministers. The church has always played a very pivotal role in the development of some of the great institutions in the community like Spelman College, which held its first classes there. To this day, the church has is heavily used by the students and faculty at the Atlanta University Center."

"Eating late-night meals at Landon's has become a ritual for me whenever I'm working at the Southwest Performing Arts Center, which is nearby," says Guy with a laugh recalling the great times she's had there. It's important for a theatre company to have a hub and Landon's is definitely the spot. The food there is excellent and the staff and service are always very accommodating. It's a great theatre restaurant." "Some of my other favorite neighborhood spots for meals includes Mulan's which makes great Chinese food, JR Crickets for their famous hot wings and of course soul food at The Beautiful." Photo courtesy of Filmwerks Media Group, Shawn Badgett, Executive Director

"Before we moved to Collier Heights, my family lived right across the street from the campuses," remembers Guy. "My dad taught at Morehouse College and so we lived in housing provided by the school. It's funny because students live there today, but for me the Morehouse and Spelman campuses will always be my first home." Photo courtesy of Spelman College

"The Southwest Performing Art Center has been one of my creative homes since I moved back to the city," says Guy about the facility that opened in 2001. "The center has gained a great reputation due to the number of high-quality productions that are regularly staged there. It's where I produced "For Colored Girls and also started in "Ms. Evers Boys," so it's definitely a favorite spot for me. The facility also offers great classes in the theatre, dance and the other creative arts." Photo courtesy of Fulton County Arts & Culture

"My dad played golf at Johnny White Park, which is a beautiful golf course that gives off the stately affluence that for which southwest Atlanta is known. Right adjacent to course is the McGee Tennis Center, which attracts tennis players from around the city."