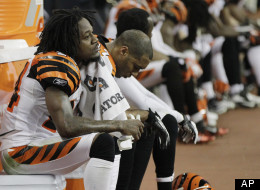 By Joe Fortenbaugh, National Football Post

Imagine what could be achieved if you had $1 million to spend in one weekend?
Bengals cornerback Adam Jones can truthfully answer that question. Speaking at the 2012 NFL rookie symposium last week, Jones gave the players in attendance a lesson in what not to do with your money by discussing a weekend in which he somehow managed to spend a staggering $1 million.
While we can only guess as to what Jones' greenbacks were spent on, it got me thinking. If you had the opportunity to live like a rock star (or Jones) and blow $1 million, what could that money get you?
For example…