In the few photos we've seen of Priscilla since, her style has erred on the side of casual and not too remarkable. (Don't get us wrong -- we love her "devil may care" attitude.) But when the newlyweds were out in New York over the weekend to attend the wedding of 28-year-old Facebook co-founder Chris Hughes to Sean Eldridge, we noted that Chan had amped up her style game in her summery outfit.
As the couple braved New York's sweltering heat, Chan tried out a few trends: tailored shorts (check), skinny belt (check) and flats in a sparkly shade of metallic (check, check). She was also sporting an accessory that will always be in: her elegant wedding ring.
Memo to Zucks, however: please do something about those dad jeans. And the white sneakers.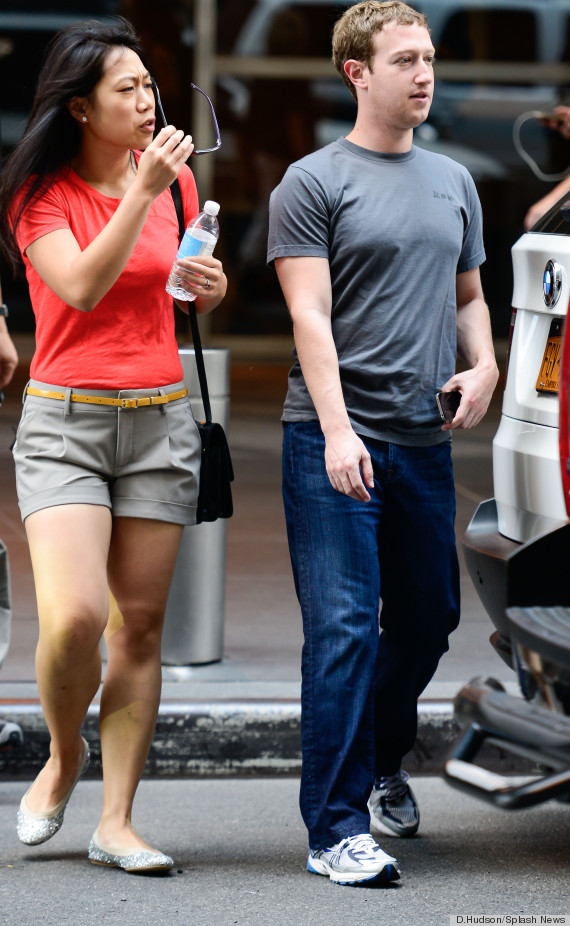 FOLLOW HUFFPOST