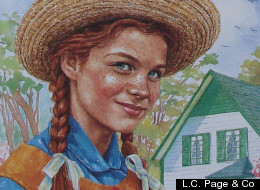 You may remember the Myers-Briggs Type Indicator from your high school homeroom class, or that crazy ex who said your opposite psychological preferences made you doomed to fail. If not, here's the run-down:
It's a personality quiz based on Carl Jung's typological theories that divides people into 16 types based on these four variables:
Introvert (I) versus Extravert (E)

Are you invigorated by office gossip or do you hide out in the nap room?

Intuitive (N) versus Sensing (S)

If someone asks you what time it is, are you likely to say "3ish" or "3:04"? In other words, are you a big picture thinker, or detail-oriented?

Thinking (T) versus Feeling (F)

Are you a people person, or a "How It's Made" person?

Judging (J) versus Perceiving (P)

Is your desk covered it receipts, Starbucks cups, silly putty (?), and half-finished knitting projects, or a simple to-do list with every item checked off?
You may find Myers-Briggs to be about as accurate as astrology or fortune cookies or this seriously nihilistic color quiz. To you I say, how very INTP.
For everyone else, we've created a mostly entertaining list of the book characters best associated with each type. Interestingly, many protagonists and authors are INFPs due to the type's creative, introspective nature, so don't take offense if you're matched up with a villain or a sidekick. If you don't know your type, there's a boatload of online quizzes to choose from, but this is our favorite (Be prepared to waste your entire day categorizing yourself and your friends. Don't say we didn't warn you!).
Enjoy!:
Type: ISTJ, The Duty Fulfillers Category: Guardians Attributes: responsible, serious, value tradition, steady workers, loyal, organized. Typical careers: law, military, computer programming In literature: In stories with byronic heroes or scoundrelly protagonists, ISTJs are likely to serve as the antagonist, adhering too steadfastly to laws, gender roles and traditions. Think of the conductor in "Hugo" and Inspector Javert from "Les Miserables." Of course, scrupulousness isn't always a bad thing.

Type: ESTJ, The Overseer Category: Guardians Attributes: decisive, results-oriented, straightforward, wholesome Typical Careers: judges, business administrators In literature: ESTJs are likely to assume the role of stubborn, albeit commendable leaders, be it bosses, parents, judges or military personnel, like Borimir from "The Lord of the Rings" trilogy.

Type: ISFJ, The Defender Category: Guardians Attributes: stable, peaceful, observant, structured Typical Careers: designers, nurses In literature: Because of their nurturing nature and desire to work on behind-the-scenes details, ISFJs are likely to play the role of sidekicks. They're orderly, hardworking, calm, and have a penchant for deductive reasoning, like Dr. Watson in the Sherlock Holmes tales.

Type: ESFJ, The Caregiver Category: Guardians Attributes: cooperative, warmhearted, present-minded Typical Careers: teaching, social work, child care In literature: ESFJ's have a tendency to be nonjudgemental parents or authority figures, who fight for their families and traditions but abhor change. In "Middlesex," Callipoe's grandmother Desdemona is forced to begin a new life in America, but has a difficult time adjusting. Still, she instills traditions into the hearts of her children and grandchildren.

Type: INTJ, The Strategist Category: Rationals Attributes: future-oriented, knowledgable, efficient Typical Careers: scientists, medical doctors, librarians In literature: Though often reserved, INTJs will pipe up if they think their peers are acting ignorant or inefficient. They're prone to blaming miscommunications on others rather than their not-so-great people skills. They are usually confident and take relationships seriously, like Mr. Darcy from "Pride and Prejudice."

Type: ENTJ, The Executive Category: Rationals Attributes: decisive, confident, driven Typical Careers: entrepreneurs, politicians, lawyers In literature: Their dominant function is extraverted thinking, so ENTJs are excellent leaders. They're more often the masterminds behind large organizations than, say, emotionally-involved coaches or mentors giving pep talks. This colder, more action-oriented leadership is reminiscent of Mustapha Mond, the Resident World Controller for Western Europe in "Brave New World."

Type: INTP, The Thinker Category: Rationals Attributes: ingenius, abstract, independent Typical Careers: mathematicians, chemists, forensic researchers In literature: INTPs can best be described as mad scientists - they're incredibly intelligent but also eccentric, and may become preoccupied with ideas but have a hard time executing them. In "To the Lighthouse," Mrs. Ramsay's philosophical husband, Mr. Ramsay, is often found taking long walks by the sea, contemplating his fate.

Type: ENTP, The Originator Category: Rationals Attributes: communicative, rational, clever Typical Careers: psychologists, photographers, marketing personnel In literature: ENTPS are quick thinkers with sharp tongues, and are easily bored. They're great leaders but prefer independence, like Willy Wonka from "Charlie and the Chocolate Factory."

Type: ISTP, The Craftsman Category: Artisans Attributes: hands-on, unstructured, present-minded Typical Careers: carpenters, athletes, computer technicians In literature: ISTPs are often quiet, kinesthetic learners, and they abhor rules and regiments. Like Philip Marlowe from "The Big Sleep," they're the type most prone to taking risks, and enjoy sensory activities.

Type: ESTP, The Persuader Category: Artisans Attributes: detail-oriented, adventurous, showy Typical Careers: entrepreneurs, paramedics, police officers In literature: ESTPs are able to use their eye for intricacies to their advantage when interacting with people. They're also likely to be constantly on-the-go, and are charming and clever. Patrick Bateman's ability to rattle of facts about Huey Lewis while wooing women makes him a likely ESTP.

Type: ISFP, The Composer Category: Artisans Attributes: slow-paced, loyal, reserved, hands-on Typical Careers: veterinarian, musician, designer In literature: ISFPs enjoy their privacy, but are extremely devoted to their close friends. They're also likely to dislike mundane tasks, and aren't typically the best students. Instead, they excel at physical activities, like, say, Quidditch. Harry Potter is the epitome of ISFP.

Type: ESFP, The Entertainer Category: Artisans Attributes: spontaneous, practical, unstructured Typical Careers: actors, coaches, film producers In literature: ESFPs are enthusiastic, sensual and charming. On the same token, they're bored very easily. Walter Morel from "Sons and Lovers" sounds like a distressed ESFP - he charmed his wife at a town dance, and they married quickly, but he quickly tired of his job as a coal miner and his scrupulous spouse.

Type: INFJ, The Protector Category: Idealists Attributes: insightful, perfectionistic, principled Typical Careers: teachers, counselors, artists In literature: INFJs work hard, but are stubborn about their ideals and the type of work they would like to be doing. They're also often unconventional, complex, and warmly interested in people, like Laurie Laurence from "Little Women," Jo's scholarly neighbor who struggles with gender roles and apparently falls in love easily.

Type: ENFJ, The Giver Category: Idealists Attributes: organized, honest, creative, sensitive Typical Careers: journalists, diplomats, social workers In literature: ENFPs are decisive and often maddened by social injustices. They are also social and are likely to take their relationships seriously, like Charles Darnay from "A Tale of Two Cities." Maddened by the French social system, he flees to England to start a family, but returns when the keeper of his cruel uncle's estate is imprisoned.

Type: INFP, The Dreamer Category: Idealists Attributes: bright, cooperative, energetic Typical Careers: writers, teachers, counselors In literature: INFPs are the most sensitive type, as Interior Feeling is their dominant function. They're also very eccentric and thoughtful - they often have imaginary friends as kids, like Anne of Green Gables. It's worth noting that most literary writers and protagonists are INFPs, as they are open-minded and deeply interested in the lives of others.

Type: ENFP, The Advocate Category: Idealists Attributes: cooperative, energetic, bright Typical Careers: consultants, reporters, politicians In literature: ENFPs are likely to dabble in a ton of activities, excelling in many of them. They thrive on thrilling experiences and relationships, and their optimism makes them susceptible to deceit, like the romantic and skillful Edmond Dantès from "The Count of Monte Cristo." Another perfect example is Brett Ashley from "The Sun Also Rises."