Many people go through different style phases in middle and high school, but we think Winona Ryder's look during her punk phase was, uh, pretty shocking.
Our friends over at Snakkle.com uncovered a photo of the actress from her 8th grade year at Petaluma Junior High School, in Petaluma, Calif., and she's almost unrecognizable. Who would have guessed that Ryder would end up walking red carpets as a glamorous Hollywood actress years later?
Other stars who went through darker style phases when they were younger include Christina Hendricks, Rachel Weisz and Elizabeth Hurley.
Check out Winona's past and present photos below. For more old school photos, head over to Snakkle.com.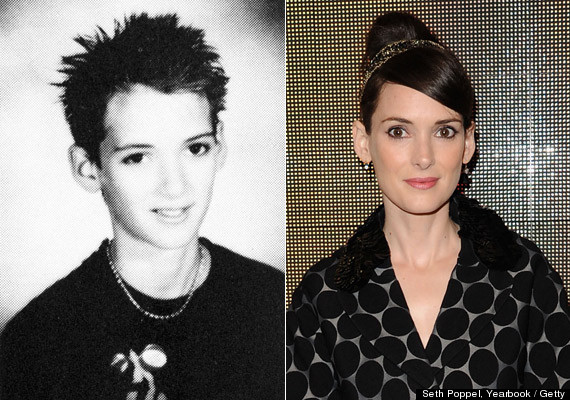 Celebrity Photos Of The Week:
Celebrity News & Photos
YOU MAY LIKE
CONVERSATIONS
FOLLOW HUFFPOST